Lewis Hamilton's Alarm Bells to Start Ringing Soon as Mercedes Warned of F1 Apocalypse: "Got to Pull Their Socks Up"
Published 03/09/2023, 5:00 AM EST

Follow Us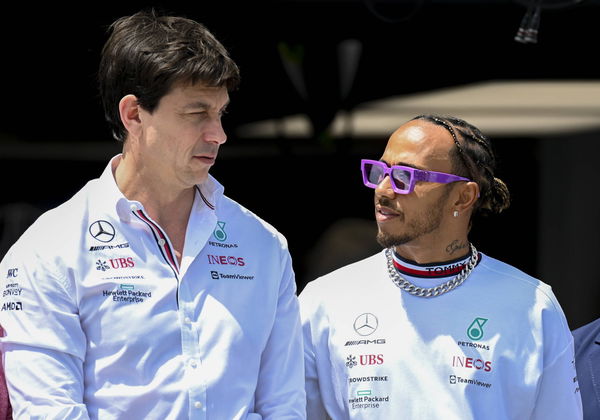 Matches are made in heaven. So has also been the case with the pairing of Lewis Hamilton and Mercedes, who have been just perfect for each other for a decade now. However, rumors of a split between the two have been floating around, despite the fact that both parties believe that the contract extension for the driver is a mere formality. Still, erring on the side of caution, fans and experts want the team to get the Briton's signature as soon as possible!
The latest warning has come from the former Red Bull driver, Mark Webber, who believes that while Lewis Hamilton might be in a relaxed mode, given his experience and stature, the team is the one under pressure here. Rightfully so, many believe that the burden falls on the team to convince Lewis, who has shown nothing but loyalty and faith in the team.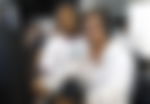 Speaking with Channel 4 and answering a question on Lewis's future, the Aussie was quoted by Planet F1 as saying, "Because honestly, Lewis' trophy cabinet is not in question, he's a winner, he can still win. I think he's got an immense motivation, but this industry is about, for him now, he wants performance, and he knows the technical details of these things [cars] is not the work of an overnight technical revelation that they're going to pull out one day to the next and find that performance."
ADVERTISEMENT
Article continues below this ad
"He will give everything, but the Tom Brady's of this world, the people that he looks up to, long careers, I think he will take great advice before he makes a decision, and I don't think it'll be a rushed decision, but Merc have got to pull their socks up."
Mercedes's performance over the past year or so has been immensely challenging for both drivers as the controversial zeropod DNA is said to be removed to fix the car for next season.
All is not well between Mercedes and Lewis Hamilton
The tales of great chemistry between Lewis and his team have been told to everyone in the paddock and elsewhere. However, an incident shared by the driver now proves otherwise and points to a time when things got heated in the Silverstone camp, which further contributes to the rumors of separation.
ADVERTISEMENT
Article continues below this ad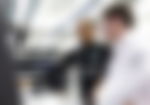 Recalling his conversation with the team, Hamilton spoke at BBC Radio 5 Live's Chequered Flag podcast and was quoted by Grand Prix 247 as saying, "Last year, there were things I told them. I said the issues that are with the car. I've driven so many cars in my life so I know what a car needs. I know what a car doesn't need. I think it's really about accountability.
"It's about owning up and saying: Yeah, you know what? We didn't listen to you. It's not where it needs to be and we've got to work. We've got to look into the balance through the corners, look at all the weak points, and just huddle up as a team. That's what we do."
ADVERTISEMENT
Article continues below this ad
WATCH THIS STORY: An Insight Into Lewis Hamilton's Dating History
Lewis has done enough to prove his mettle in the sport. After a couple of tough years, what Mercedes conjures up to keep his remains to be seen. 
Edited By: Varunkumaar Chelladurai