Lewis Hamilton's Ex-Mentor Explains Why He Will Lose to Max Verstappen
Published 09/24/2021, 4:42 AM EDT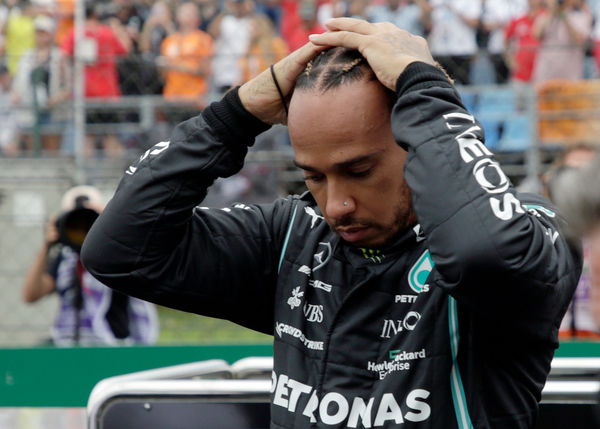 ---
---
The title rivalry between Lewis Hamilton and Max Verstappen has arguably been the most interesting factor to keep an eye on through the course of this season. And both the title contenders have spent a fair share of time leading the table, with Verstappen in control at the moment.
ADVERTISEMENT
Article continues below this ad
Hence, despite the battle looking pretty much tied, former McLaren boss, Ron Dennis, is backing Verstappen to lift the championship title this season. Of course, one can acknowledge Dennis' faith in the Dutchman winning the title.
Verstappen, despite suffering 3 DNFs and a rather damaged Hungarian GP, is still leading the championship by 5 points against Hamilton, thanks to the powerful Red Bull machine in hand. Therefore, Dennis is certain that this trend will continue until the end of this season.
ADVERTISEMENT
Article continues below this ad
What did the ex-McLaren boss say?
In an exclusive interview with Sky Sports, the Briton lauded Red Bull's efforts this season, reckoning Verstappen has a formidable car in hand which could make him secure the title fair and square.
"I have a tremendous respect for the technologists at Red Bull. And I think Honda have stabilised their engine performance very well," he said. "So I think it's going to be Verstappen. If it's not, it will be not because they lack performance but because they make mistakes.
"The question is, in what circumstances are these mistakes going to be made? It's going to be a very colourful end of season. But, I would probably back Verstappen," Dennis concluded.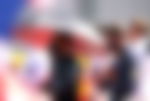 Lewis Hamilton vs Max Verstappen: The much-needed breakthrough for F1?
Formula 1 has been craving for such a battle for years, after having to watch one-sided battles since 2014. 2016 was the only season that had a rivalry, which too, was restricted to Mercedes. It was more of an intra-team duel.
ADVERTISEMENT
Article continues below this ad
Hence, there were moments where team orders forced Hamilton and his friend-turned-rival, Nico Rosberg to back off on several occasions. And the moment Rosberg called it a day, F1 was back to the default settings with Hamilton persistently winning titles.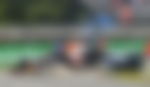 This is the reason why the entire fandom is absolutely on its feet to watch this blooming rivalry between Hamilton and Verstappen. But, will the latter bring a change to the sport by defeating the ever-dominant 7-time world champion?
ADVERTISEMENT
Article continues below this ad
Watch Story: From Lewis Hamilton to the Miz: When F1 & WWE Crossed Over