Lewis Hamilton's F1 Trainer Heartwarmingly Defends 'Bono' Amidst Harsh Rosberg Criticism
Published 09/06/2021, 6:11 AM EDT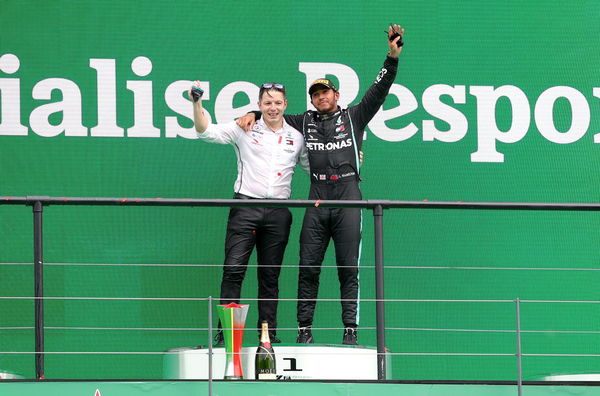 ---
---
Mercedes' strategy revolving around Lewis Hamilton, faced serious backlash; especially Hamilton's race engineer, Peter Bonnington. Mercedes, being the close-knit family it is, soon came to the engineer's defense. Angela Cullen, a crucial member of Team LH, took to Instagram to advocate for Bono.
ADVERTISEMENT
Article continues below this ad
Cullen's post read, "this relationship between Lewis and Bono is so special he is his No. 1 engineer, they are both genius in their own right." Regarding the obscure team radio, Angela highlights how well the duo understands each other. "The way they work together and the power and ability to understand each other and the car is magical. They make each other accountable and inspire and encourage each other to ensure we can get the best out of each race weekend."
ADVERTISEMENT
Article continues below this ad
Angela further praises the hardworking man Bono is. She explains the hours he puts in and the sacrifices he makes to keep the team a well-oiled machine. "Bono is just one of the amazing individuals that make up the MB team it is such an honor to work alongside him and it's so humbling to witness the man-hours he puts in and the magic he produces with the car."
Bono's importance to the team goes without saying. the race engineer has lead Hamilton to so many victories; one race's error should tarnish that.
Lewis Hamilton addresses failed strategy
On a day where Red Bull had its second driver starting from the pits, Mercedes had the upper hand. However, Hamilton's second stop resulted in a massive mistake on the teams' part.
Having pit again on lap 39, Mercedes attempted an undercut on Max Verstappen. But, Hamilton emerged into traffic, which held him back from pushing as much as he would want to. Verstappen, too, pitted a lap after and maintained a comfortable lead. Hamilton was heard doubling the strategy on team radio; maintaining that the team got their plans wrong.
Lewis Hamilton commented, "I definitely think that wasn't our best strategy but it was really hard out there. At the end of the day, they were just too quick."
ADVERTISEMENT
Article continues below this ad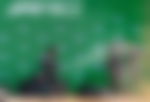 The champion explained losing a whole second to the race leader because of the traffic on the pitlane. He looks forward to discussing the errors with his team. "We'll take it offline and try and figure out how we can improve it, but I think we stopped too early in that second part and it had just been a point where we got through traffic."
ADVERTISEMENT
Article continues below this ad
As Mercedes figures out the errors in their strategies, Red Bull celebrates the victory in Zandvoort. The faultless strategy on the team's part equated well with the exceptional pace, all for the memorable Dutch GP win.
Watch this story: Ugliest Moments in Hamilton-Rosberg Rivalry