Lewis Hamilton's Mid-Race Praise Something I 'Wouldn't Ever Do': Lando Norris
Published 07/15/2021, 9:00 AM EDT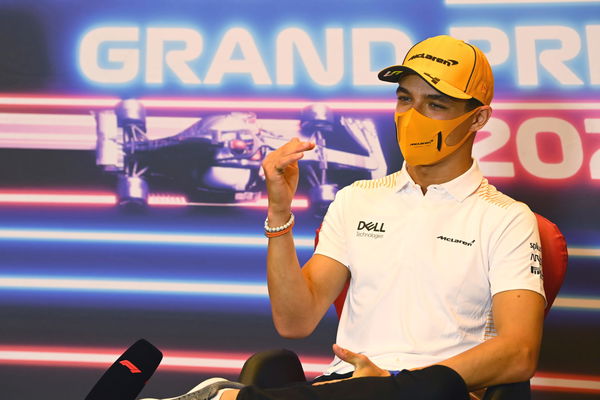 ---
---
Lando Norris is arguably one of the best drivers in the ongoing F1 season. The Briton already surpassed his points total from last year in just nine races this season and is carrying McLaren's challenge to finish third in the constructors' championship.
ADVERTISEMENT
Article continues below this ad
While the Briton received praise throughout the season, Lewis Hamilton's mid-race compliment in Austria was the most prominent one. However, Norris admitted it would be something he wouldn't do himself.
Lando Norris sums up his thoughts on Lewis Hamilton's praise during the Austrian Grand Prix
ADVERTISEMENT
Article continues below this ad
Norris finished the triple header in stunning fashion. At the Austrian Grand Prix, he missed pole position by just four one-hundredths of a second. However, he qualified ahead of both Mercedes cars to outline not just his pace, but McLaren's credentials to challenge for more podiums.
During the race, Norris fought hard to keep P2 before conceding it to Hamilton after 20 laps. After overtaking Norris, Hamilton praised his fellow Briton on the radio, saying, "Such a great driver, Lando." Despite going behind, the 21-year-old finished on the podium by overtaking Hamilton, who suffered floor damage towards the end of the race.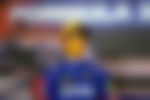 Although Norris appreciated Hamilton's praise, he admitted he wouldn't do it mid-race. He said, "It was cool hearing it from Lewis. More so than from any other driver in F1. It was in the middle of the race which I wouldn't ever do. And it was a bit odd because you don't expect to hear it."
However, the 21-year-old appreciated Hamilton's timing since he did it after the overtake rather than when he dropped back. "But it means even more that he said it after he had gone past and I was racing against him, rather than him dropping back because of any problems."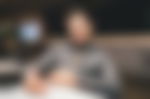 Norris admits he felt capable of holding up Hamilton during the race
Along with receiving praise, Norris also drew more confidence from his performance in Spielberg. In addition, he also admitted racing against Hamilton helped boost his morale.
ADVERTISEMENT
Article continues below this ad
He said, "It was weird – but cool at the same time because it was the first time I'd ever raced against Lewis for more than one corner.
"It's a different feeling because you know he's the best. And he's the best for a reason. He's good at attacking and defending but I feel like I was capable of holding him off for 20 laps last week."
With Norris returning to his home race this weekend, he's not only a favorite to score points, but to challenge for the podium. Can the 21-year-old continue his scoring streak in 2021 at the British Grand Prix? Only time will tell.
ADVERTISEMENT
Article continues below this ad
WATCH STORY: What Are Sprint Races & Where Will They Be Held?