Lewis Hamilton's Old Private Jet Reportedly on Sale at a Big Discount
Published 01/18/2021, 3:15 AM EST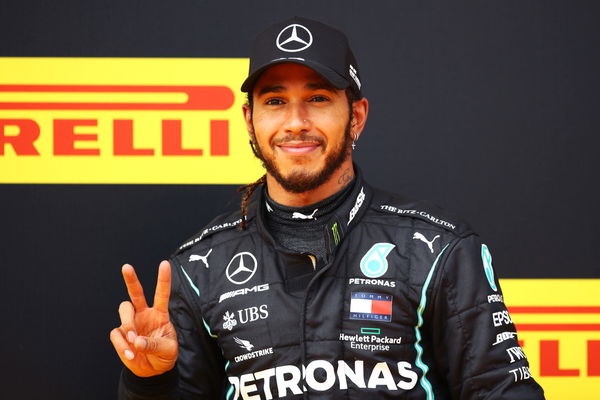 Sir Lewis Hamilton has always been a responsible citizen. Aware of the manner in which humans are tormenting nature, he took a few steps of change. Although they were absolutely personal, they would have a huge impact on his fans; maybe they too would strive for a better lifestyle.
ADVERTISEMENT
Article continues below this ad
Earlier motorsport turkey released an interesting fact. They stated that Hamilton had sold off his private jet Bombardier Challenger 605 that had its unique burgundy color. The Brit reasoned this step as a measure to cut down on carbon emissions, the prime cause of ozone layer depletion.
The jet had a seating capacity of ten passengers and Hamilton enjoyed this ride of his. However, being an icon he has always led by example.  He knew this step of his would have a huge impact on the conscience of his fans and even they would take responsible steps. After selling it off in 2019, the jet presently is on sale at a discount of $ 8.95 million at Monaco.
ADVERTISEMENT
Article continues below this ad
However, that was not the end of his social awareness measures. Soon after selling off his jet, Hamilton turned to a completely vegan diet in 2019 itself. He even went a step ahead and opened a vegetarian hamburger restaurant. He has since survived on his vegan diet and he is keeping well. Should we too?
Sir Lewis Hamilton has been around this F1 circus for almost a decade. He has seen a constant battle between the sport and how it has an adverse effect on nature. Therefore, he has always been cautious about how he led his life.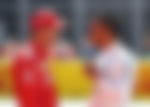 Lewis Hamilton and Mercedes contract- major concern for fans
The seven-time world champion is gearing up for his 8th title next season. He has already equaled Schumacher's mammoth record of 7 titles and now he aims to set his own. He is certain that the competition from next year onwards may be better, but he does not ever doubt his mettle. He maintains his confidence and scapes through.
ADVERTISEMENT
Article continues below this ad
Hamilton has established himself as the greatest ever in the history of F1, statistically. He began as just another kid on the block and this year, he drove to the Istanbul Park podium as the greatest pilot ever in F1. It was an emotional moment for him and his team and a historic one for everyone who witnessed it.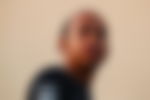 Presently, Mercedes and Hamilton draft his new contract for which fans await eagerly. The champ is a mere 4 years away from his midlife and he would surely want to leave on a high. Therefore, specific nuances of the contract like the duration and more interest the fans a lot. Hoping Mercedes would shed light on that soon.
ADVERTISEMENT
Article continues below this ad