Lewis Hamilton's Turkish GP Winning F1 Car to Be Auctioned Off at British GP 2021
Published 07/03/2021, 3:47 AM EDT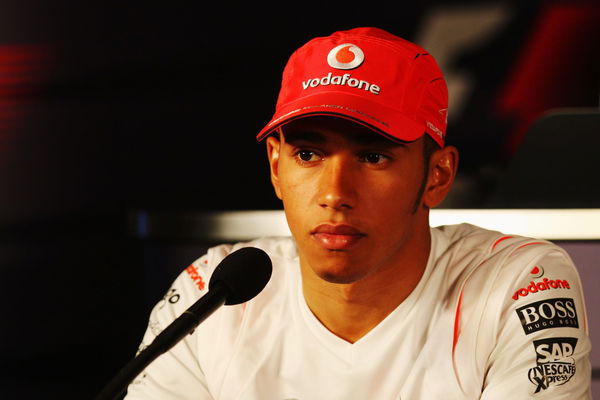 ---
---
Sotheby's is all set to bring an astonishing piece of F1 machinery to the table over the weekend at the British Grand Prix. The British auction house will be offering a handful of collections, which includes communion tokens and the GP-winning McLaren MP4-25.
ADVERTISEMENT
Article continues below this ad
The auction will take place on July 17, the Saturday afternoon of the much-awaited race weekend at Silverstone. What's special about this specific F1 challenger is that the seven-time world champion, Lewis Hamilton, drove it over the 2010 season.
Also, the Briton managed to win the Turkish Grand Prix with the very same car, which consequently adds value to it during the one-off auction. Hence, according to The Irish Times, the Mercedes-powered car is likely to hit a high of €5.8M.
ADVERTISEMENT
Article continues below this ad
History of the McLaren MP4-25 F1 car
McLaren's 2010 challenger, the MP4-25, is undeniably a massive improvement to its predecessor, MP4-24. Why you might ask? Well, this particular McLaren carries a certain bit of controversy to it.
For my tech tweeps: New close-up images of Hamiltons McLaren MP4-25, that will be auctioned off during the British GP weekend, finally reveal how the F-duct hole inside the cockpit looks like.

AMuS story (in German) + gallery: https://t.co/hrD3nraJ3F pic.twitter.com/oadsuBz82U

— Tobi Grüner 🏁 (@tgruener) May 22, 2021
Red Bull were the one to note the 'F-duct' system on the car's rear wing and immediately reported it to the FIA. After a series of checks, the FIA managed to clear the air, as they officially revealed that the rear wings were still within the regulations.
This design helped McLaren reduce aerodynamical drag. Consequently, the car gained a straight-line speed of up to 6 MPH, giving an ample advantage over their rivals. The car also carries chassis number 25A-01, designed by Paddy Lowe and several others.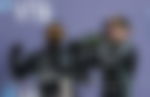 When will the auction take place?
This mind-blowing race-winning car will be auctioned ahead of F1's first-ever sprint qualifying race at Silverstone. While the auction takes place, the car will be driven around the classic circuit.
Moreover, being the first-ever Hamilton race-winning car coming to the market, the estimates are soaring high, with predictions lurking around $5m to $7m, which is prior to the 12.5% commission.
ADVERTISEMENT
Article continues below this ad
Sotheby's, too, are aware of this F1 machinery's worth, and reckoned it as "an unrepeatable opportunity given the model's scarcity."
Overall, this is a golden opportunity for F1 fans with a rather big pocket and ardent love for Hamilton. So, keeping Sotheby's estimates aside, how much do you think will the McLaren MP4-25 go for?
ADVERTISEMENT
Article continues below this ad
Watch Story: F1 Biggest F1 Crashes