Life Threatening Esteban Ocon Footage Helps Unmask a Murky Conspiracy
Published 02/01/2023, 1:00 PM EST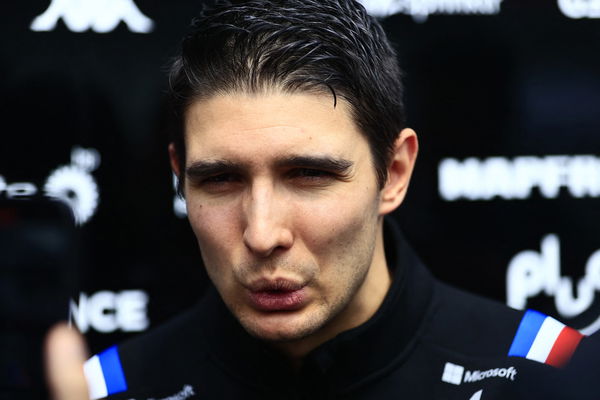 Formula 1 is not the most sustainable of sports. The intention is to change that by 2026, but for now, it doesn't sit well with environmentalists. An example of the said displeasure was witnessed at Silverstone last year when several protesters showcased their displeasure. The perpetrators were arrested and in response, they have denied the accusations. However, the onboard from Esteban Ocon's car says otherwise.
JUST Stop Oil protesters caused imminent danger to the F1 driver when a couple of them trespassed the track. The danger was not limited to the drivers but also to race marshals who had to drag them out of the track. Beginning the prosecution, the jury was told that each defendant was present on the track. The protesters have denied all charges except one. They deny the act of invading the track.
However, admissible evidence has been brought to light, which clears up the argumentation for the jury. According to dorsetecho.co.uk, the jury was shown onboard footage from Esteban Ocon and Yuki Tsunoda's cars, as they passed three men and two women who were sitting down on the track's Wellington Straight.
ADVERTISEMENT
Article continues below this ad
Prosecutor Simon Jones told the jury, "Each of these defendants were present at Silverstone and they were intent on causing a disruption to the race. It is not in dispute that five of the defendants in this case made it on to the racetrack and they did not have permission to be there."
Fortunately, with this, the conspiracy from the protest would have come to an end. But we can not forget how life-threatening the fiasco was, with the cars going at such high speeds.
Esteban Ocon is not the only driver threatened by on-track invasion in 2022
During the Japanese GP at the Suzuka Circuit, an almost repeat of the Jules Bianchi error was witnessed. Carlos Sainz crashed due to heavy rain amidst a very chaotic first lap. Soon a safety car was deployed, and the race was red flagged 3 laps later. But for the drama to unfold, only a three-lap duration was enough. Pierre Gasly, on his way to the pits, suddenly came across an extraction vehicle while running under the safety car.
ADVERTISEMENT
Article continues below this ad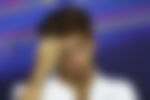 Red Bull team principal Christian Horner told Sky Sports F1 that the incident was, "totally unacceptable."
He added, "We lost Jules Bianchi here eight years ago and that should never, ever happen." Gasly was also furious himself, claiming that he could have lost his life in that ignorant incident.
ADVERTISEMENT
Article continues below this ad
Watch This Story: F1 Drivers To Be Granted A Citizenship In Multiple Countries
But on-track invasions are something the FIA and F1 should look into and make stringent rules for them to not be repeated in the future.
Edited By: Ranvijay Singh