"Like the 90s" – Daniel Ricciardo Teases Miami-Special F1 Helmet During the Sumptuous Opening Party
Published 05/05/2022, 5:29 AM EDT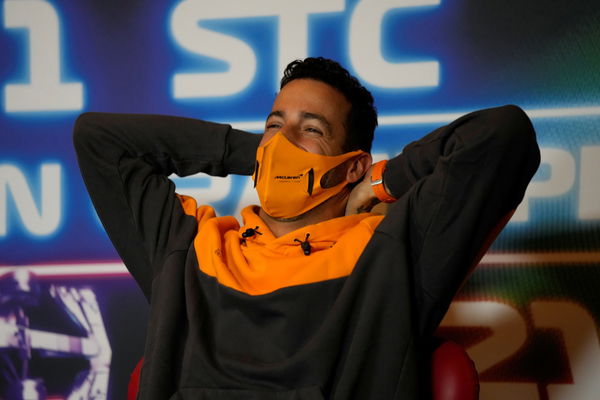 Cowboy Boots! Hat! Mustache! And now a special Miami Themed helmet awaits Daniel Ricciardo fans. Though the Mclaren star has only revealed sly details, we certainly can't wait! Daniel Ricciardo likes to match the theme of the places he is going to race at. The driver has previously donned exciting looks ahead of special races.
ADVERTISEMENT
Article continues below this ad
Ricciardo's helmet designs are especially intriguing. Often lauded for the most stylish helmets, the Honey Badger knows how to make a statement in an F1 car.
ADVERTISEMENT
Article continues below this ad
Daniel Ricciardo will have a special helmet for Miami
The Miami GP has been a special wait for the Formula 1 fraternity. And the opening party delivered the anticipated excitement, as fans gathered to see their new favorite athletes. With F1's outrageous growth in America, Miami has proven to be the right destination to host a race. With extremely enthusiastic fans and an unmatched welcoming spirit, we're excited for this one!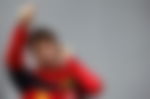 During the opening party, the McLaren camp received an obvious fan favorite cheer. However, it wasn't until Ricciardo revealed what his helmet design was going to be like, that everyone was on high alert.
Trying hard not to reveal too much, the 32-year-old said: "Hi everyone, I don't know I've got a special helmet that I'm um. It's like a little bit of a tip of the cap to Miami and like the 90s, um, you'll see. But its hopefully you'll like it whoever was born in this kind of generation." 
ADVERTISEMENT
Article continues below this ad
Why helmet designs are important to drivers?
Ricciardo has always tried to be notably creative with his helmets. Often using the artistic power of graffiti, the McLaren star puts a thought process into the making. As for this year, he chose the color peach and stressed the theme of "Momentum". The animal "Honey Badger" is also very symbolic and a recurring theme for Ricciardo. Notably, he is even associated with the animal and is proudly called "the Honey Badger".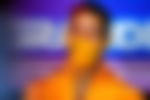 Understandably, helmets are very important to many drivers. They can be used to represent the drivers' journey or even special events. In fact, many of them nowadays use it to promote global messages. Helmets are a pure form of thought to a driver and hold special importance to them.
ADVERTISEMENT
Article continues below this ad
Watch This Story: Zendaya's Legendary American Stylist Set to Dress up Lewis Hamilton for Met Gala 2022