"Little Traumatized Kids": Mercedes Boss Toto Wolff Reveals Worst Thing About F1 Drivers
Published 05/30/2021, 5:17 PM EDT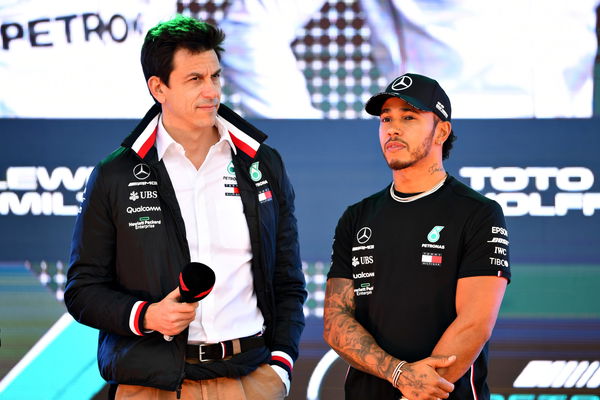 ---
---
Toto Wolff will go down in F1 history as one of the most successful team bosses of all time. While on the surface his job may seem about building the best car and hiring the best drivers, there are other crucial elements that come into play. And one of them is dealing on a daily basis with the drivers.
ADVERTISEMENT
Article continues below this ad
No one recognizes the value of a top driver like Toto, for an all-time great, Lewis Hamilton, is part of his team. Not discounting Valtteri Bottas, they are two of the quickest ones on the current F1 grid. But there can be certain aspects of them which can Wolff a tough time.
"The worst part is that they are little traumatized kids that they were left in the go-kart in the rain and were sent out to, kind of, drive around fearful. So, you have to manage and cope with a lot of psyche," Toto revealed in a promotional video for F1.
ADVERTISEMENT
Article continues below this ad
During the last year alone, he has to contend with the crash between George Russell and Valtteri Bottas. The Lewis Hamilton contract saga, during the winter break, wouldn't have been easy to deal with either.
Watch Story: F1 Drivers with athletes like Shaq, Cristiano Ronaldo & David Beckham
Toto Wolff had offered his opinion on a recent Lewis Hamilton claim
Hamilton made a comment criticizing the so-called rich kids of F1 in Monaco. Wolff was asked to provide his take on that, as well. He was at first more diplomatic; sympathizing with them and arguing that even they have their own struggles despite their privileged background.
But he did also offer solutions to combat the financial problem of making it into F1 –
"What I think we can do is make sure that grassroots racing becomes more affordable. So kids that haven't got any financial background can actually be successful in the junior formulas."
ADVERTISEMENT
Article continues below this ad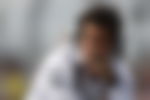 He added, "All the big Formula 1 teams [need to be] able to identify those kids, rather than making it so expensive that a good go-karting season costs 250,000, an F4 season 500,000, and an F3 season 1 million. That is totally absurd, [and] needs to stop, because we want to have access. I think we need to give access to kids that are interested in go-karting."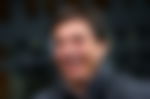 ADVERTISEMENT
Article continues below this ad
Will his recent statements hamper his relationship with Hamilton? We'll find out.