"Looks Similar to Justin Timberlake": Fans' Imaginations Run Wild as Daniel Ricciardo's Revamped Look Catches the Eye
Published 01/20/2023, 12:20 PM EST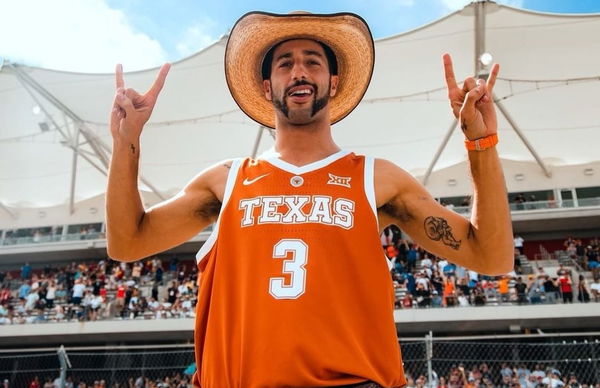 Stress is listed as one of the root causes of hair loss. Daniel Ricciardo is arguably going through one of the worst phases of his Formula 1 career. After failing to lift his career up during the 2 years in McLaren, the Aussie driver is taking a year off from the sport. His latest appearance gave a glimpse of what looks like a receding hairline. Poor Honey Badger had to endure the mocking of his own fans as they came across the picture.
ADVERTISEMENT
Article continues below this ad
Ricciardo joined McLaren in 2021 from Renault. He arrived with hopes of getting a much-needed boost for his career but things did not go as per plans. While he managed to score a win in 2021, he finished behind his young teammate Lando Norris on the points table. As experts expected him to come back stronger in 2022, things got even worse.
Fans discover their funny bone as Daniel Ricciardo catches them by surprise with his new look
ADVERTISEMENT
Article continues below this ad
To rekindle his love for F1 and gather his thoughts, Ricciardo decided to take a year off from regular action in F1. However, he did not plan on going completely MIA and took up the role of a third driver at Red Bull. Needless to say, the last few months have been very stressful for him and that could well be the reason for what looks like a receding hairline in his latest photo.
Have a look at how fans on Twitter reacted to the picture. One even compared the look with Justin Timberlake's back in the day.
For the very old people like me…

Daniel Ricciardo looks similar to Justin Timberlake when he was with NSYNC(he had blond hair though) https://t.co/Y0hKXBmnpZ

— The Casual(F1) Fan (@SportsUnplugge1) January 20, 2023
One user, who, going by their profile picture, is an obvious Ricciardo fan, did not spare him of the sly comment.
One fan refused to believe this was real and had the perfect pun to express their disappointment.
At least some looked beyond his hair and praised him for his sense of fashion. That fleece is pretty cool, we agree.
One fan, who was part of the Ricciardo army that was defending him all the while he was delivering underwhelming performances, regretted their decision.
i just defended this man and for whaaat??

— beez🧚🏽‍♀️ (@loveclub_) January 20, 2023
ADVERTISEMENT
Article continues below this ad
Watch This Story: Struggling 'Honey Badger' Daniel Ricciardo Once Dominated the Streets of Azerbaijan in Glorious 2017
ADVERTISEMENT
Article continues below this ad
We are sure all these comments are made in all fun and good spirits. From the inside, we all want to see Daniel make a comeback in 2024 and once again take the world of F1 by storm.
Edited By: Ranvijay Singh