'Lost a Chunk' – Alpine F1 Blames FIA's 2021 Regulation Changes for the Drastic Drop in Pace
Published 03/21/2021, 4:15 AM EDT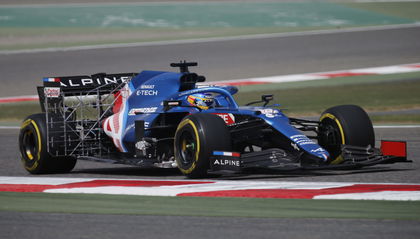 ---
---
It has been almost a week since the testing session concluded in the wake of the 2021 F1 season. Hence, as a follow-up to the three-day outing, teams started to lay their predictions for the approaching season. Furthermore, certain teams have also expressed their opinions over the minor aerodynamical changes, with Alpine being one of them.
ADVERTISEMENT
Article continues below this ad
The French outfit made a stellar entry into Formula 1 with a breathtaking livery that left the entire F1 fandom in awe. Amid such a massive hype, Alpine were expected to be the talk of the town during the F1 testing.
However, that wasn't meant to be, as the rebranded constructors remained disappointing through the three-day period. Apparently, the team were lagging quite a lot from their rivals, as the testing turned out to be all about recovery for Alpine.
ADVERTISEMENT
Article continues below this ad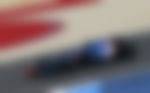 But what could be the reason? How could their optimism for the 2021 season drop so drastically?
Well, Alpine's Marcin Budkowski revealed that the FIA's recent aerodynamical changes caused a serious drop in their downforce, consequently affecting their pace in the long run.
Furthermore, he reckoned that the struggles aren't just restricted to his team. The entire paddock seems to be finding the sweet spot with their 2021 challengers.
Alpine reveals their biggest fear amid the nearing 2021 F1 season
Speaking to RacingNews365, Alpine's executive director spoke about the struggles the French team faced during the F1 testing last week.
"We, as every team, lost a chunk compared to last year due to the changes on the back of the car," Budkowski admitted.
"Everybody's been quite busy recovering it. And we can't tell yet where we've ended up exactly. But everybody looks at recovering all of it, or most of it.
"We lost over a second a lap to start with, and then obviously, recovering and recovering and recovering."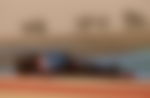 Considering Marcin's words, it looks like the grid is yet to showcase some clarity, as the teams are still scrambling around for improvements in pace.
ADVERTISEMENT
Article continues below this ad
Hence, it wouldn't be until the lights out at Bahrain next week that the F1 fans will witness where the teams stand on the grid.
Overall, considering the wide array of uncertainty over the teams' capabilities, who do you think will stand out in the mid-field? Will Alpine fight their way through the hardships to take control of the 'best of the rest' tag amidst potential threats from Aston Martin and McLaren? Only time will tell.
ADVERTISEMENT
Article continues below this ad