'Makes it Tricky': Ross Brawn Perplexed With Ferrari F1's Downfall in French GP
Published 06/22/2021, 6:50 AM EDT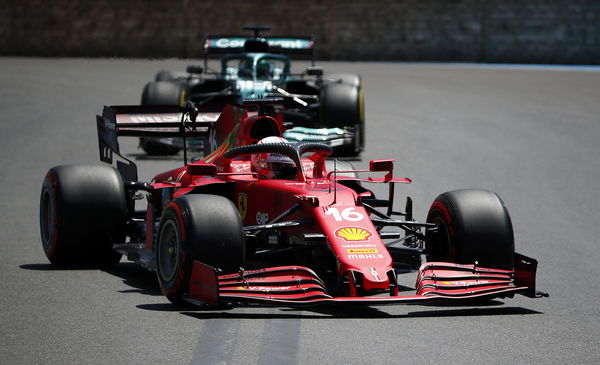 ---
---
Ferrari walked into France on the back of pole positions at Monaco and Baku on the trot. However, at the French Grand Prix this past weekend, the Scuderia suffered a horrible race weekend.
ADVERTISEMENT
Article continues below this ad
As both drivers, Charles Leclerc and Carlos Sainz failed to crack the Top-10, which resulted in going empty-handed from the race.
Hence, F1 Managing Director, Ross Brawn feels he knows exactly what went wrong with the Italian team at Paul Ricard. However, he expects the team to sit down and analyze what went wrong and come back stronger.
ADVERTISEMENT
Article continues below this ad
Ferrari need to understand where they went wrong and be better next time, Brawn
In his column, Brawn wrote, "It was a surprise to see Ferrari struggle after their performances in the last two Grands Prix. Their speed in qualifying was decent and I honestly don't know where that went in the race.
"They will have to go away and work out what they got wrong as it is out of kilter with their recent performance. It was a very strange result but I'm sure they'll come back
"In my experience, the members of the team, both at track and the factory, would like to have an understanding of what went wrong. If you can give it to them, they can maintain their spirit."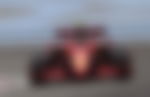 He added, "If you come back and say 'sorry about that, we don't know what happened, let's see what happens at the next race' it will certainly not be what they want to hear.
"My response would be to say to staff 'give us a few days to work out what happened, we'll regroup, try and give an insight into what the conclusions are and what we're going to do about it'. It's the first of a triple-header, so there are another two races on the bounce, and that makes it tricky.
"Most teams are experienced in having the odd really poor weekend. I expect Ferrari's engineers to quietly sit down, work out why there was this loss and help the team understand it to keep morale up," he concluded.
Watch Story: From Lewis Hamilton to the Miz: When F1 & WWE Crossed Over
How did their performance in France affect their Constructors' Championship standings?
The Scuderia looked at the French Grand Prix with hope as Sainz was starting in fifth place and his teammate, Leclerc, was down in seventh.
However, it went downhill from there as Sainz crossed the line in twelfth place and Leclerc in sixteenth with a lap down.
The drivers failed to grab points this weekend, as neither of them didn't make it into the Top-10. Hence, they lost third place in the championship to rivals, McLaren.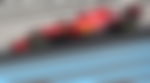 Ferrari hope that they will be better prepared for the upcoming race next week in Austria. The team is optimistic and believes that Sainz and Leclerc will give them the points at the Red Bull Ring to reclaim third in the Constructors' Championship standings.
Do you think the Red team will bounce back in the eighth round of the championship? Let us know in the comments below.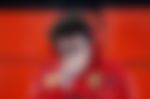 ADVERTISEMENT
Article continues below this ad
ADVERTISEMENT
Article continues below this ad
Trending Stories