'Many Fans Actually Support Us' – Ex-Haas Sponsor Rich Energy Explain Motivation Behind Alleged F1 Return
Published 01/19/2021, 2:10 AM EST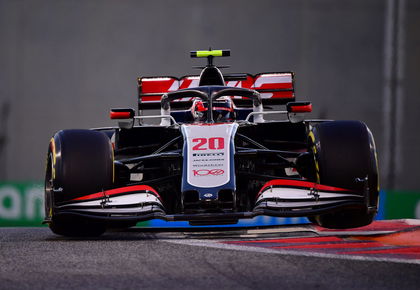 ---
---
The 2019 F1 season witnessed one of the biggest disintegrations of the relationship between a team their title sponsors. Haas F1 team made a stunning entry into 2019 with Rich Energy behind their back, and it looked like the two brands could hit it off.
ADVERTISEMENT
Article continues below this ad
Sadly, it never went that way. Their relationship met with a rather ugly end, as the two entities parted ways before the season even concluded.
Now, Rich Energy are looking to make a sensational return to F1 yet again in 2021. The British company's CEO, William Storey, opined that this return could be a vindication.
ADVERTISEMENT
Article continues below this ad
Rich Energy's view on their potential return to F1
Speaking to FormulaSpy, Storey spoke about why their re-entry into F1 is the right decision for the energy drinks company. Apparently, it is the fans that are giving Rich Energy the desired boost to run after F1 again.
"We are delighted to return. We were valuable enough in 2019 for corporate investors to try and steal the brand and our major competitors to repeatedly take legal action," he said.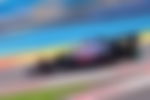 "I said, from day 1, we would beat the competition. And our return to F1 is the next step of me being vindicated. Many fans actually support us. And we aim to add colour to a dreary corporate paddock."
Haas were looking quite competitive through the first few races of the 2019 season. However, unfortunately, their season took a drastic turn for the worst. From fighting amongst the mid-field, Haas pushed themselves down to the bottom of the field.
It was a rather unhappy period for Rich Energy, and they slammed the F1 team for their disappointing outing. Following some exchange of words and tweets, the issue was dealt with internally. Eventually, the result pointed to the two brands terminating their brief run.
Haas believed the nonsense: Storey
The Rich Energy CEO alleged that the corporate shareholders were just trying to beat him to the top, which turned out to be an utter failure.
In the middle of the battle for monopoly, he felt that Haas believed the opponent group and consequently destroyed their relationship with Rich Energy.
"Corporate shareholders tried and failed to steal the brand & blew up the UK distribution company in the process. Commercially idiotic & hubristic. Unfortunately, Haas believed the nonsense of this group, which they now regret," he said.
ADVERTISEMENT
Article continues below this ad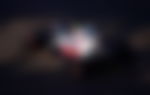 "Despite that attack, I have led a renaissance of the brand worldwide. And our return to F1 is merely the next step of our growth."
If Storey's words are true, the energy drinks company will soon be joining the F1 paddock.
ADVERTISEMENT
Article continues below this ad
But how long could their potential return last? Will they manage to prove the allegations wrong?