Mario Andretti Jumps Into a War of Words With the F1 Top Dog Over Andretti-Cadillac Bid Noise: "All We've Ever Done…"
Published 02/18/2023, 7:15 AM EST

Follow Us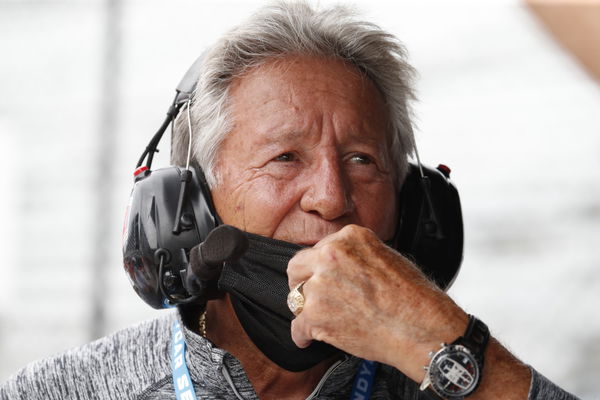 Following the boom of F1 in the United States of America, Andretti in collaboration with General Motors under their Cadillac banner has been making headlines for their push for the second American team in F1, alongside Haas. Not only this, but Michael Andretti's recent comment about other F1 teams being greedy also garnered enough attention, especially from F1 CEO Stefano Domenicali. The F1 top dog not only sees this push as a "not so smart" move but also went on to criticize Andretti over this. He also hit back at him for calling other teams greedy for not opening up a space. Now, Mario Andretti, in return, decided to hit back at the F1 boss with his recent comments.
As per Planet F1, Andretti told, "All we've ever done is shown excitement, maybe myself at the prospects of seeing Michael entering Formula 1. I don't think there should be anything wrong with that. For the rest, we're following every bit of protocol. I think everything is in place right now."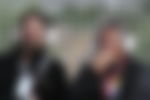 "That's all we can do. You can look at this thing in different ways, but I don't feel that we have violated or have done anything wrong, just showing the excitement of doing this," further stated the 1978 F1 champion. Andretti Global, the expected name for the F1 team, has recently tied up with General Motors under its Cadillac banner to bring the second American team in F1.
ADVERTISEMENT
Article continues below this ad
The father of Michael Andretti also shared, "So, if we're a bit open about it, speaking with the press and so forth… that's life, that's the way we do things. But I don't know where anyone could say we've done something really wrong, so that's the way I look at it."
Domenicali criticized the Andretti push on media by being vocal on their way to push things ahead, unlike German giants Audi. The F1 honcho wasn't impressed with the noise Andretti was making about their entry into the sport.
What did Stefano Domenicali say about Andretti?
The recent moves by Mario and Michael Andretti left F1 boss unimpressed. Domenicali not only criticized the move but also hit out at Michael Andretti for labeling the existing teams as greedy.
ADVERTISEMENT
Article continues below this ad
"There were teams like Mario Andretti and Michael Andretti that were very vocal about the will to enter Formula 1," Domenicali said as per Sky sports F1. "In my view, [it's] not smart to say that the teams are greedy to protect themselves, but that's my opinion, but there are others that are much less vocal that would like to come in Formula 1," he further stated.
ADVERTISEMENT
Article continues below this ad
WATCH THIS STORY: From Kim Kardashian to Michael Jackson, Oddest Celebrity Link-ups
As things stand, there is no such confirmation over Andretti's entry in F1 currently. If they are permitted entry, the American family needs to shell out a $200 million entry fee, which Mario and Michael feel they can afford.
Edited By: Varunkumaar Chelladurai