Marko Dismisses Lewis Hamilton's Red Bull Flexi Wing Claims – "Certainly Not a Disadvantage"
Published 05/15/2021, 11:38 AM EDT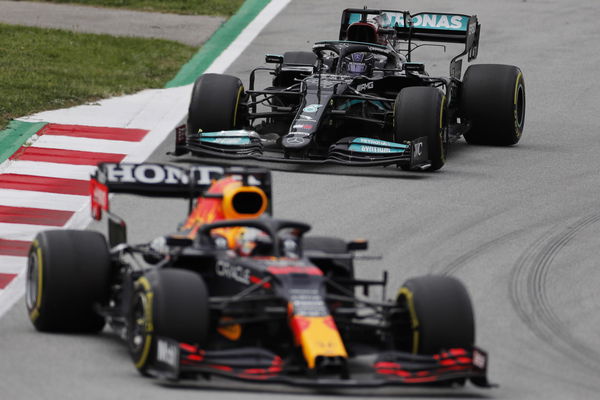 ---
---
In their attempts to clamp down on aero elasticity, the FIA is introducing several load tests on the F1 rear wings from the French Grand Prix onwards. Unfortunately, the Red Bull team has come under the scanner because of the row surrounding rear wings.
ADVERTISEMENT
Article continues below this ad
At the 2021 Spanish Grand Prix in Barcelona, Lewis Hamilton observed that the RB16B has a 'bendy' wing. The British driver believed that they were gaining up to 0.3 seconds on the straight because of this feature.
"The reason for the smaller rear wing was that we were too slow on the straights," team advisor Marko said. "Hamilton then saw, when he was driving behind us, that we were relatively fast on the straights and put it down to the wing. That's where two things came together."
ADVERTISEMENT
Article continues below this ad
But Red Bull are confident that this will not affect them too badly
ADVERTISEMENT
Article continues below this ad
Admittedly, the Austrian outfit may be affected by the lack of wing flexing. However, Marko believes that the difference won't be as big as Hamilton claimed, "It is certainly not a disadvantage that is decisive for the world championship."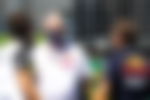 He is also confident that Red Bull will weather the storm and emerge stronger. This is largely because the situation resembles one that the Red Bull team faced during its 2010-2013 dominant period. Marko acknowledged that they often had to readjust their cars' front wings a few times during a season, but that did little to stop them and Sebastian Vettel during the outfit's successful world championship period.
ADVERTISEMENT
Article continues below this ad
Now, the team are heading to the streets of Monte Carlo next weekend. This is a circuit where the team has performed well on a number of occasions. With 14 points between Lewis Hamilton and Max Verstappen, the Dutchman will be keen to close the gap.