Marko Explains Lewis Hamilton's Sly Tactic While Repassing Verstappen in Bahrain GP
Published 04/05/2021, 3:36 AM EDT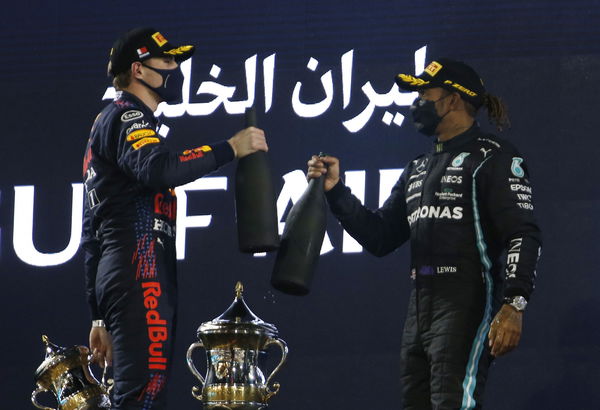 ---
---
Formula 1 started off with what was a nail-biting season-opening race in Bahrain, with Lewis Hamilton and Max Verstappen battling their heart out for an early advantage on the driver's table.
ADVERTISEMENT
Article continues below this ad
The flying Dutchman showcased brilliant pace throughout the weekend, while Mercedes were nowhere near the Red Bull driver's lap times. However, the end result was more of a shock to the fans, with Lewis heading out as the race winner.
What's interesting is that Mercedes were actually the slower ones compared to Red Bull amidst rumors that the Stuttgart outfit were sandbagging.
ADVERTISEMENT
Article continues below this ad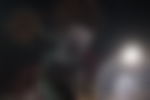 So, how did Hamilton manage to stay ahead of Max during the latter part of the race despite running on a much older set of tires a slower car?
Well, Red Bull's advisor, Dr. Helmut Marko, has the answer to it.
According to the former racing driver, it was Lewis's tactical way of driving that gave him the advantage over Max. The Briton made his final pit-stop on lap 29, almost 11 laps earlier than Max.
However, Marko noticed that the seven-time world champion was never pushing hard on the fresh tires. Instead, he was keeping up the nine-second gap to Max, watching over his tires and maintaining an optimum temperature. And when Max's threat loomed over Lewis, the latter had enough rubber left on his tires to push.
Marko's view on the clever move by Lewis Hamilton
As reported by Motorsport, the 77-year-old opened up about how Lewis managed to halt the charging bull of Verstappen from behind.
"Hamilton is very sophisticated about those things. There is no doubt about that. He waited a relatively long time to catch up with Max again," he said. (Translated from Dutch using Google Translate)
ADVERTISEMENT
Article continues below this ad
"This allowed his tires to cool down for a while and he benefited from that in the remainder of the race. Max made it clear. Also a little slider in turn 13 and picked up some dirt on his tires. The race was over with that."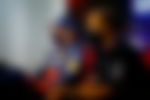 Despite losing out to Mercedes yet again, Red Bull have a lot of positives to take away from the weekend in Bahrain. For the first time in years, Red Bull are fielding a much faster car compared to the ever-dominant Mercedes.
ADVERTISEMENT
Article continues below this ad
Hence, if the Austrian outfit could make better strategic calls under pressure, there is clearly no stopping them. Overall, F1 is just a week away from entering its second race weekend of the season. But who is going to nose ahead this time around?