Marko Hints at 'Competitive' Red Bull Engine After Honda F1 Exit
Published 01/05/2021, 4:30 AM EST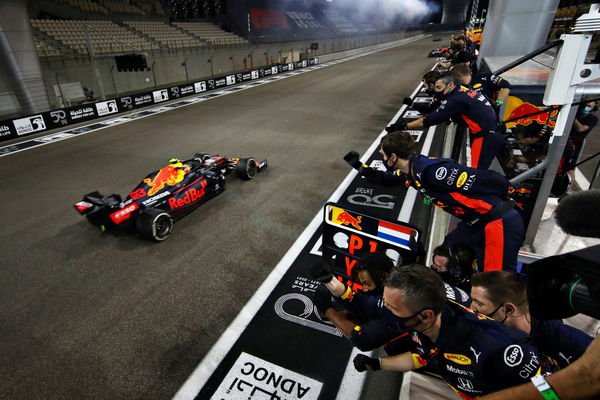 ---
---
Honda will leave F1 after 2021. Their alliance with Red Bull as their Power Unit sponsor proved fruitful, but they would not be carrying on anymore. Ever since this news broke, Dr. Helmut Marko, advisor at Red Bull, has had a tough job securing the future of his team.
ADVERTISEMENT
Article continues below this ad
However, he recently stated that Honda has hinted at equipping them well before leaving the sport.
While signing Sergio Perez provided them with some stability and hope, that was not the end of their concerns regarding the future. They still have to make a decision about their engine sponsor once Honda leaves. However, from their behavior, instead of a sponsor, they seem to be thinking about building it themselves.
ADVERTISEMENT
Article continues below this ad
Ralf Schumacher had earlier lent this advice to the team. Considering Red Bull's history in F1, they are aware of the essential components, and after working so closely with Honda for so these years, they should be capable of building their own power units.
It may sound easy when Ralf says it, but the team would not want to risk anything for 2022.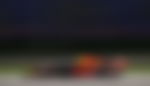 "We would be able to maintain, assemble and use the engines. But we couldn't afford a development, neither technically nor financially. I would say we're doing well at this company, with an 80 percent chance of success," remarks Dr. Marko.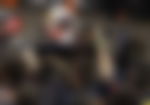 Honda would equip Red Bull before leaving
The clause of freezing engine development after 2021 chokes Red Bull. They would want to work on the last changes to their power unit before Honda leaves. However, the modified rules forbid them from doing so. Yet, Dr. Marko appears optimistic about his team's future as he has the utmost faith in Honda.
Honda's allegiance to the Milton Keynes outfit is very strong. Both of them have scored multiple podiums and won several races together. Thus, even if Honda is leaving the sport, they will make sure that they don't leave Red Bull hanging.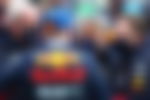 Besides that,  Alpha Tauri's concern also rests on Dr. Marko's shoulders. Therefore, if Honda were to leave with no assistance, two teams would have no option but to forfeit the championship. Nonetheless, Honda does not harbor such intentions and they will provide a complete Power Unit to Red Bull and Alpha Tauri before they leave.
ADVERTISEMENT
Article continues below this ad
"The talks with Honda were very constructive. They were very, very accommodating, and so it can be a very competitive engine in the future even without the official factory support," highlights Dr. Marko.
If the provisions satisfy Dr. Marko, no one has any more questions. The visionary has crystal clear foresight and his decisions are the basis of Red Bull's success. His late concerns in Honda's case seem subsided, and he shall only concentrate on the season ahead of him now.
ADVERTISEMENT
Article continues below this ad