Marko Hints at Red Bull Developing its Own F1 Engines under One Condition
Published 12/29/2020, 1:21 AM EST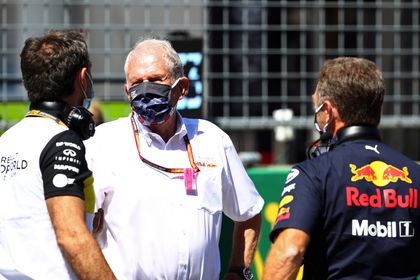 ---
---
Formula 1 could soon witness Red Bull manufacturing their own power unit, with Honda bowing out by the end of 2021. The only obstruction for Red Bull is the lack of funds, as the current Power Units' prices are sky-high.
ADVERTISEMENT
Article continues below this ad
However, the team are looking at the positives of bringing in their own engines. Apparently, the FIA's massive efforts on cost-cutting have hinted at much cheaper and simpler engines, come 2026.
Hence, if their predictions are to be true, Red Bull will make their way into F1 as engine suppliers, after playing the role of customers for over a decade.
ADVERTISEMENT
Article continues below this ad
Marko's views on Red Bull's future
Speaking to AutoSport, Red Bull advisor Dr. Helmut Marko opened up on the team's future in terms of building their own engines.
"If the hints become true that the new engine is much simpler in design; that the MGU-H is eliminated, and that it remains innovative, but the annual cost limit is somewhere around 50 million, then it's no longer such a complex issue as the current engine," he said.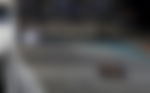 "That means you could then do the development for such an engine with the paraphernalia we will have in Milton Keynes."
If everything goes well for the Austrian team, they could then aim for the championship title. With the current Honda engines, they might have had to tweak their chassis a bit, which could pull them down in terms of performance.
However, with their own engine, Red Bull can turn into a much bigger threat to the defending champions, Mercedes.
Red Bull focusing entirely on the "Honda project," Marko reveals
Marko revealed that things are panning out quite well for Red Bull despite the FIA yet to make their decision on freezing engine development from 2022.
"I would say it's around 80, 85 percent [complete]," he said.
If their plans fall apart, they might get pushed to the decision of teaming up with past engine suppliers, Renault. However, Marko clarified that the team are not carrying a Plan B and are full-fledged into building their own engine with Honda's assist.
ADVERTISEMENT
Article continues below this ad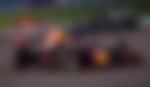 "Our focus is fully on the Honda project," he said. "Our plans are to carry out engine maintenance on our existing Red Bull campus and adapt a hall for that."
Although it sounds quite simple, this is definitely a massive headache for the Honda-powered team and their future in F1. The four-time constructor's champions are looking rather cautious with each step.
ADVERTISEMENT
Article continues below this ad
Hence, though Red Bull have quite a lot of bullets to dodge, if all goes well, they can reignite their dominance in the sport.