Marko Rants at Suggestions Max Verstappen Needs to 'Cool Down' After Jeddah F1 Controversy
Published 12/06/2021, 8:12 AM EST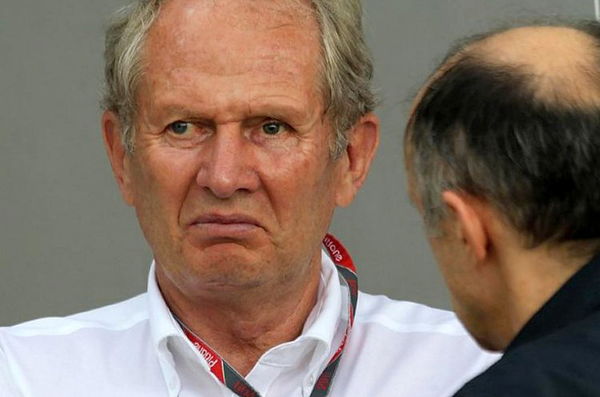 Lewis Hamilton came in all guns blazing at Max Verstappen and cliched another victory at Jeddah GP. However, the race was disarrayed with multiple safety cars and red flag incidents. Verstappen got a 10-second time penalty for causing a collision after his "erratic" breaking on the straight. Although the race kept changing hands throughout the course and Hamilton managed to come out as the ultimate winner.
ADVERTISEMENT
Article continues below this ad
However, Verstappen was dejected by the penalties imposed on him during the course of the race. So much so that he walked out of the podium without celebrating his hard-earned P2 finish. Red Bull advisor Helmut Marko is backing the Dutchman for manifesting his discontent out loud. Marko feels there is no need for Verstappen to "calm down." 
Marko backs Max Verstappen after Jeddah botch-up
ADVERTISEMENT
Article continues below this ad
Helmut Marko has been an integral figure in the growth of Verstappen over the years. He is known for being straightforward and blunt about his stands for the 24-year old. More recently, Marko hit back to those calling out the Red Bull driver for his controversial deceleration. "I don't think there is any reason why he [Verstappen] should cool down."
"It's the match between Mercedes and Red Bull, and the match between Max and [Lewis]. And just remember what happened in Silverstone, what's happened in Budapest. Don't forget that." said Marko as reported by PlanetF1.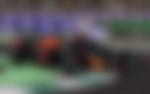 For context, Max Verstappen crashed out of the race in Silverstone after colliding with Hamilton. Meanwhile, in Hungarian GP, Verstappen was caught up in a multi-car incident on the first lap and finished 9th in that race.
However, the Mercedes luminary believes that his Red Bull counterpart was "over the limit."
Hamilton is outraged at Verstappen's driving style
The seven-time world champion got one of the most hard-fought victories in Jeddah on Sunday. At one stage, Verstappen completed outpaced his title rival but later he was compelled to cede territory to the Briton. However, the Silver Arrows driver was highly unimpressed by his driving style. He is of the opinion that Verstappen did not pay heed to the overtaking rules during the race.
ADVERTISEMENT
Article continues below this ad
"From my understanding, I know that I can't overtake someone and go off track and then keep the position but I think that's well known between all us drivers but it doesn't apply to one of us, I guess," said the Briton as reported by Autosport.
ADVERTISEMENT
Article continues below this ad
However, the two title contenders now find themselves equal on points. The fight for the championship is all set to go down to the wire in Yas Marina circuit. Tell us who do you think will come out victorious at the end.