Marko Regrets Sebastian Vettel Not Taking His Advice After His Dismal Aston Martin F1 Debut
Published 04/03/2021, 12:28 PM EDT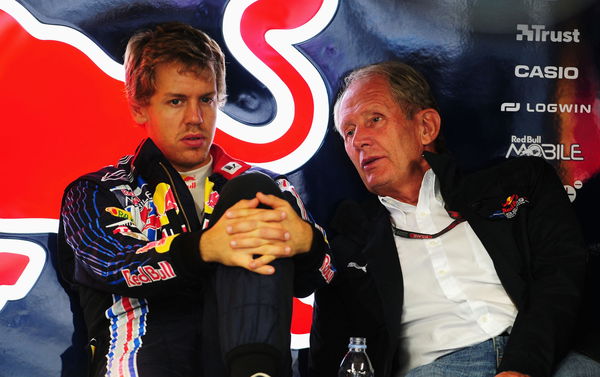 ---
---
Behind most successful F1 drivers, there has been a large contribution from team bosses. For every Lewis Hamilton, there is a Ron Dennis, for every Fernando Alonso, there is a Flavio Briatore, and for every Sebastian Vettel, there is a Helmut Marko.
ADVERTISEMENT
Article continues below this ad
Especially in the case of Sebastian Vettel, as he relies a lot on his old mentor for advice. He's discussed it quite a few times on how he phoned Helmut Marko as soon as he got the bad news from Ferrari in May.
And the Red Bull consultant advised him to take a year off and then return fresh for 2022. However, Vettel did not pay heed to it and signed with the rising Aston Martin team. However, it's gone downhill for the German ever since.
ADVERTISEMENT
Article continues below this ad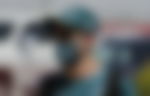 Expecting to turn a page from his nightmare 2020 with Ferrari, the season-opener in Bahrain brought back similar haunting experiences, and now, his critics are louder than ever. Seeing his former protege suffer fills Helmut Marko with a great deal of pain.
In an exclusive interview with Formel1.de's editor-in-chief Christian Nimmervoll, he couldn't hide his emotions.
"I was of the opinion […] he should take a year off, sort things out, ask himself what he wants. I believe that a lot is possible within Formula 1 next year. He didn't do it. Now he is sitting in the Aston Martin, which of course suffers, similar to the Mercedes. They are very similar cars. And this race was by far not what could have brought a break."
OPINION: Should Sebastian Vettel have listened to Marko and taken the sabbatical?
At the time when Vettel took this decision, it was viewed as a step back. He was moving from the biggest team to the one that had the worst factory in F1. It was the best team available, as all the large cockpits were already occupied.
However, as the season progressed, it looked like the right decision. Lawrence Stroll had big ambitions and put his money where his mouth is to back them. Off the track, the team were rebranding as Aston Martin, and right before the season ended, they bagged their first win in Sakhir.
Things were looking bright, and the positivity carried over the off-season and the car launch. However, the trouble's begun since the racing action re-started.
The problem here is not the botched-up pre-season testing or the race in Bahrain. That was a one-off and anyone could shake that off. The true problem here lies with the regulation changes FIA introduced on the floor and the diffuser of the cars.
ADVERTISEMENT
Article continues below this ad
As Marko said, it's made teams with a low-rake design, mainly Mercedes and Aston Martin struggles with the rear of their cars. We saw the German frequently lose the balance of his SF1000 entering into a corner last season and going into a 360-degree spin at times.
At Bahrain GP, those struggles came back as he failed to control his car in a wheel-to-wheel combat with Esteban Ocon. Unfortunately, that may not be a rare occurrence for him this season. So, now with hindsight, he may have been better off with a sabbatical.
ADVERTISEMENT
Article continues below this ad
Additionally, there could be a huge driver movement in the coming off-season. It wouldn't bode well for his credibility if he fails to perform this season. But let's hope that they can find a solution to overcome their problems and give him the confidence in the car.