Marko Sheds Light on Measures Red Bull are Taking to Prevent Monza F1 Debacle Repeat
Published 09/22/2021, 6:59 AM EDT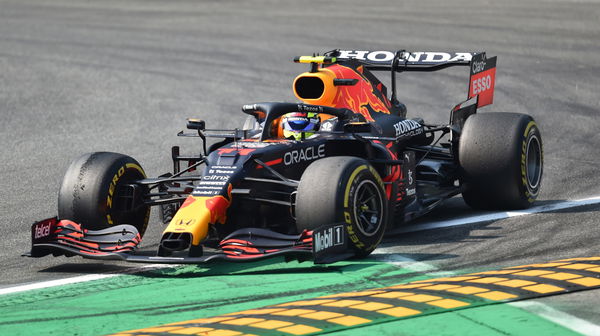 ---
---
Looking back at the collision between Max Verstappen and Lewis Hamilton, the slow pit stops bring out possible alternative realities. Had Verstappen's 11 second stop been faster, he would be well ahead of Hamilton. Or, had Mercedes released Hamilton early, the two would have been far from each other. Regardless, while nothing can be changed now, Helmut Marko explained the reason behind Red Bull's pit stop mishap.
ADVERTISEMENT
Article continues below this ad
Marko explains that there was confusion in the stops because of the new FIA regulations. However, that was only the initial problem. "There was a change in the regulations that for safety reasons the mechanics have to wait 0.15 seconds before the car is released."
ADVERTISEMENT
Article continues below this ad
Adding to their woes was a human error by the Red Bull pit crew. "A corresponding button was not pressed and so the release for the lollipop man did not come, although the car was long finished."
Known for their immaculate speed at pit stops, the 11 seconds seemed like an eternity on the team's part. While Red Bull recognized the consequences of the stop; Marko is sure that the situation will not repeat itself.
Red Bull to fix their mistake
The error at Monza was heavy for the team and for Verstappen. Helmut Marko is convinced that Red Bull will not be seeing another incident like this. "We train continuously, otherwise we would generally not have the best pit stops. The system has been improved here so that something like this can no longer happen."
For a team acquainted with lightning-fast pit stops, the new FIA regulations to slow down the process would be difficult to adjust to. Instead of fretting over what can not be changed, Red Bull will now have to work towards perfecting their pit stops.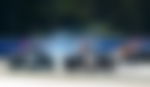 The problem arises because the FIA is trying to make pit stops safer. The new regulations came into play at the Belgian GP. To minimize the risk of tires being unsafely fastened, each action of the mechanics must take at least 0.15 seconds. If they are too fast, they have to until a green light gives them the signal.
ADVERTISEMENT
Article continues below this ad
Additionally, mechanics have to allow 0.2 seconds between the signal from the mechanics and the release of the jack. The FIA explained, "For safety reasons, we would furthermore expect the minimum time offset between the initiation of the jack release procedure and the OK signal to the driver given by the green light to be at least 0.2 seconds."
ADVERTISEMENT
Article continues below this ad
As the pit stops become slower, Red Bull looks to adjust to the new regulations. Further, with only eight rounds left in the season, there is no room for error; the team has everything to lose.
Watch this story: F1 Drivers Fighting on Track