Marko: Verstappen Immortal for Surviving F1 Crash, Big Dent on Red Bull's Budget Caused
Published 07/20/2021, 5:38 AM EDT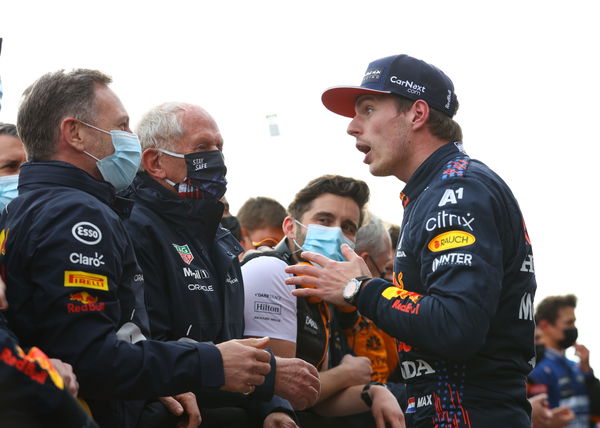 ---
---
There was plenty of drama and excitement at the British Grand Prix, as Lewis Hamilton won, but not before taking out Max Verstappen. The Dutch driver had a horrific accident in the opening laps of the race and sustained a 51G impact.
ADVERTISEMENT
Article continues below this ad
Fortunately, the Red Bull prodigy was taken out of the wrecked car unharmed. Given the intensity of the crash, the team's advisor Dr. Helmut Marko feels that an average human wouldn't have made it out of the crash alive.
Marko thinks it was impossible for someone to survive a crash of that intensity
ADVERTISEMENT
Article continues below this ad
As Hamilton was chasing down Verstappen in the opening laps of the race, the Mercedes driver made contact with Verstappen going into Copse. However, it went from bad to worse from there for the Dutch driver, as he was sent hurdling towards the tire wall at breakneck speed.
Speaking to Motorsport.Total, Marko said, "We would have thought that he would be completely stiff from this unbelievable impact with 51G, but luckily everything is okay except for a few neck pain.
"I think a normal mortal won't survive something like that," Marko concluded.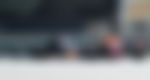 Another headache for the Milton-Keynes-based outfit is the wreck of their car; the RB16B was completely destroyed after the massive crash.
Speaking of the cost it will take to repair, which is rumored to be around three-quarters of a million, Marko responded, "That is a significant amount, which of course also hurts us."
Watch Story: From Cristiano Ronaldo to Shaquille O'Neal: When Other Athletes Mingled With F1 Stars
Horner thinks Lewis Hamilton's move on Max Verstappen at Silverstone was cheap
It is understandable that the Team Principal of the Milton Keynes outfit is upset. Calling Hamilton's move "desperate," he said, "He failed to make the move in the first part of the lap, which he was obviously geared to do, and then it was just a desperate move sticking a wheel up the inside which you just don't do.
ADVERTISEMENT
Article continues below this ad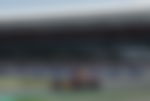 "Copse is one of the fastest corners in the world. You don't stick a wheel up the inside. That's just dirty driving," Horner concluded.
Now, the Raging Bulls will look to the Hungarian Grand Prix, scheduled later this month, and will hope to bounce back and beat their arch-rivals, Mercedes.
ADVERTISEMENT
Article continues below this ad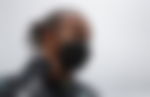 Trending Stories