'Massive Shame' – Uncovering Best Social Media Reactions From Drive to Survive Season 3
Published 03/20/2021, 8:10 AM EDT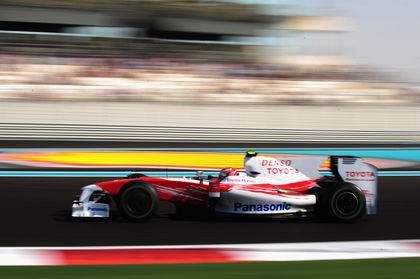 ---
---
The much-anticipated F1 series Drive to Survive Season 3 is finally here. Filmed and distributed by Netflix in partnership with the FIA, the third season covers the dramatic behind-the-scenes moments from the 2020 season.
ADVERTISEMENT
Article continues below this ad
So, here are some of the best tweets which summarize the hype and criticisms from the series.
In contrast to the first season where the episodes landed on a weekly basis, Netflix released all episodes at once, giving the binge-watchers a wholesome experience. Naturally, the reactions will also uncover any spoilers, if you haven't watched it yet, from episodes 1-10.
ADVERTISEMENT
Article continues below this ad
The jokes were flying. Very appropriately, the fans mocked the fact that Red Bull goes into each season with renewed expectations, only managing to deceive us in the end.
Christian Horner on Drive to Survive every season:

"With Max, with <Driver 2>, we have got two cars against Mercedes and this is our best chance to win the Championship".#DriveToSurvive3

— Sarthak Mondal (@sm_speaks) March 19, 2021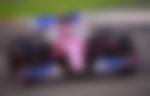 F1 teams get in on the act too
Firstly, most of the team joked about how it was a day off for their employees since they were busy binge-watching the series.
Mercedes didn't stay back. The German manufacturers mentioned how their now-banned DAS (Dual Axel System) grabbed the eyeballs of the F1 community.
On the other hand, episode six left our eyes wet. It was a Pierre Gasly arc, which focussed on his extreme highs and lows in F1, from the death of his close friend Hubert in 2019 to his maiden victory in Monza last season.
Criticisms of Drive to Survive
Even if it was an exhilarating experience, it did not escape the criticism of some fans. The Netflix crew failed to cover arguably the best race of last season, Turkish GP.
ADVERTISEMENT
Article continues below this ad
Not only this Grand Prix but also the Sakhir GP, which had dramatic moments like George Russell's rollercoaster Mercedes debut and an emotional maiden win for the outgoing Sergio Perez. Moreover, Nico Hulkenberg got a total of a second of screen time despite his heroics.
I know Drive to Survive only have 10 episodes to fill an entire season…

but not featuring the Turkish GP or George's drive at Sakhir was a massive shame

— Matt Gallagher (@MattyWTF1) March 19, 2021
ADVERTISEMENT
Article continues below this ad
Among the F1 purists, it somewhat frowned upon for its perceived fake nature. To add a more dramatic flair for TV purposes, there exists some twisting of the facts.