Mattia Binotto Apologizes to Fans and 'the Company' After Ferrari's Worst F1 Showing in 40 Years
Published 12/19/2020, 4:47 AM EST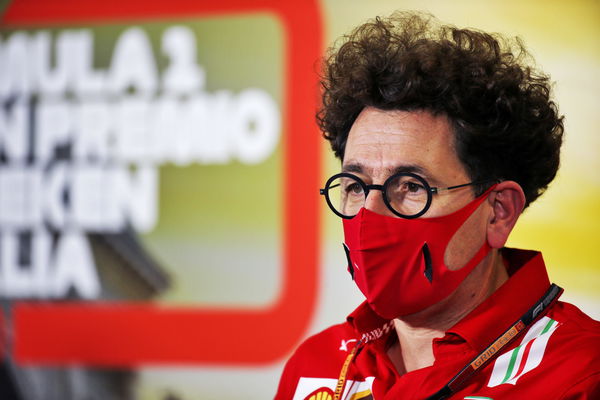 ---
---
The year 2020 has been one to forget for most people around the globe. Though it was also full of learning, it has brought a significant downfall to many entities. In the world of F1, perhaps, Ferrari is the team that personifies this torrid year the most.
ADVERTISEMENT
Article continues below this ad
However, it wasn't really the deadly virus that started their turmoil. It began last year when the FIA sanctioned them for an irregularity in their engines, forcing them to re-tune the most powerful engine of 2019, which made it the slowest power unit of 2020.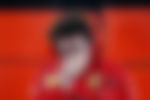 As a result, their struggles were evident during winter testing. However, not being able to develop the car because of lockdown was the final nail in the coffin.
ADVERTISEMENT
Article continues below this ad
Team Principal Mattia Binotto, who spoke during an exclusive media day for Ferrari, admitted their shortcomings this season.
"I don't think we were expecting overall such a difficult season, not only from the performance point of view, but if we look obviously back on the Covid pandemic and all the situations we had to face, the level of our performance has been inadequate for what should be the standard of Ferrari," Binotto said.
In light of that, the Ferrari boss apologized to the fans and the upper management. He said, "We are very disappointed for it. And feel the full responsibility. We are sorry for the company. We are obviously sorry for our fans."
Binotto highlights the positives for Ferrari from 2020
However, he wants to look at the glass half full. It was a year where they underwent significant changes in personnel. The most notable one being replacing Sebastian Vettel with Carlos Sainz.
ADVERTISEMENT
Article continues below this ad
At the same time, they are learning the value of patience and team building.
"It's a season where I think we invested a lot in the future, we've got patience, stability where I think as Ferrari really we are trying to create the solid foundations which are required to become again very competitive and hopefully to open a new cycle for the future," Binotto expressed.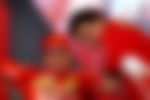 The 'Prancing Horse' is building the team around Charles Leclerc. The 'Tifosi' cannot tolerate another bad year, or, who knows, maybe Binotto gets the boot too if that happens.
ADVERTISEMENT
Article continues below this ad