Despite the team's surprise podium appearance at the British Grand Prix, Ferrari Team Principal Mattia Binotto asserted that the Scuderia wasn't on the same level as Mercedes and Red Bull.
However, Binotto believes the Italian team is definitely in the midfield mix and can compete with the likes of McLaren, Racing Point, and Renault.
Ferrari behind Mercedes and Red Bull: Binotto
Contrary to fans' popular stereotype regarding Ferrari's race strategies, the team's managed to grab every opportunity whenever there's been any form of chaos upfront.
Thanks to some clean driving from Charles Leclerc, Ferrari has capitalized on its rivals' misfortunes to clinch two podiums.
But that doesn't imply a sudden change in fortune and promotion back into the 'Big 3' of Formula 1. While Leclerc enjoyed a relatively uneventful British GP, his teammate struggled to make any progress through the field.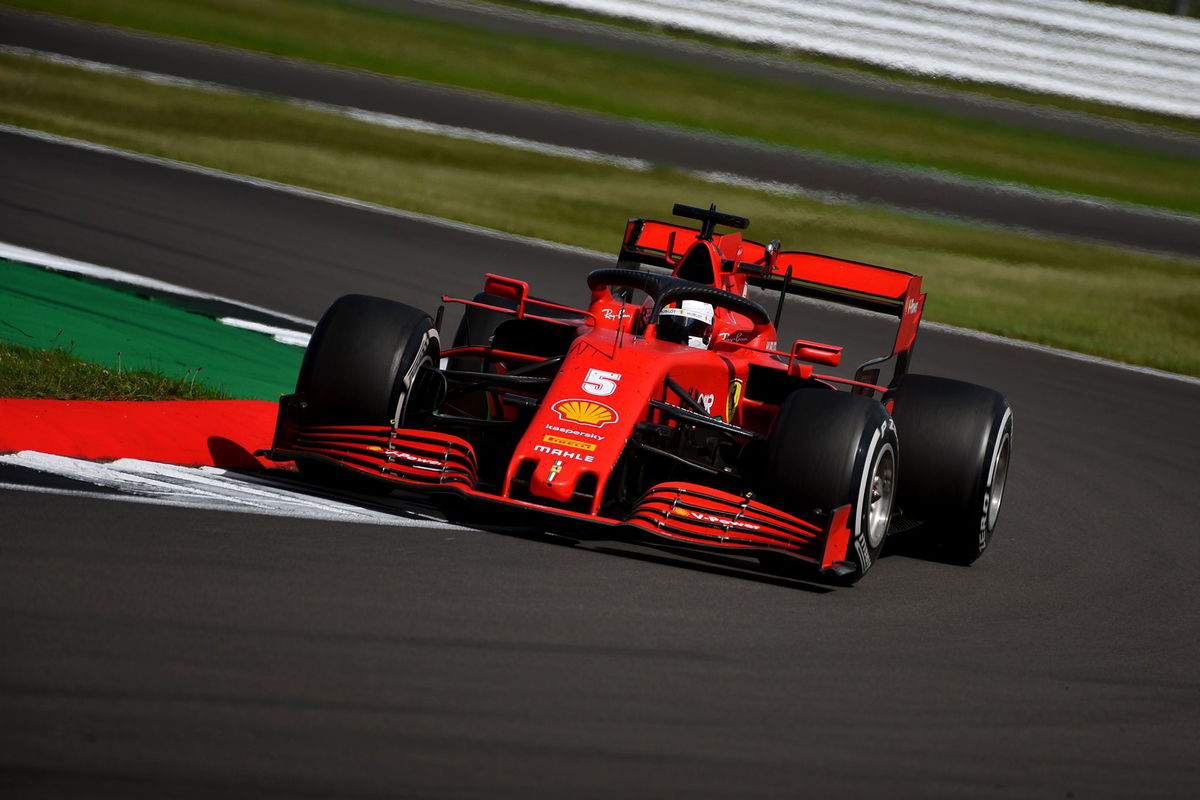 It almost appeared like Vettel's Ferrari was a spec b car, as the German barely finished in the points.
"Certainly, we are behind Mercedes and Red Bull," said Binotto, speaking to Motorsport.com. "I think we are very close to the others. Here [at Silverstone] we brought a low downforce package which was worth a couple of tenths in optimising our package.
"But I think it's pretty close. There will be races where we are closer and others where we eventually stay ahead. So it is our task, our duty, to develop the car."
The Italian also admitted that there was a fair amount of work required to fix the issues plaguing Vettel's drive.
"We cannot be happy with the problems we have on Friday, which are reliability problems and installation problems, which simply did not help the situation of Sebastian. So the weekend has not been a perfect weekend on our side.
"That's leaving aside the overall performance of the car, which at the moment is not great enough. So the weekend has not been overall perfect. While there have been great things there have also been negative ones as well."
Unless the racing gods are feeling overly generous, it's unlikely for Ferrari to replicate last weekend's performance as F1 returns to Silverstone this weekend for the 70th Anniversary Grand Prix.
SOURCE- Motorsport.com