Mattia Binotto Takes a Swipe at Red Bull Over Mercedes F1 Head Hunting
Published 05/22/2021, 6:56 AM EDT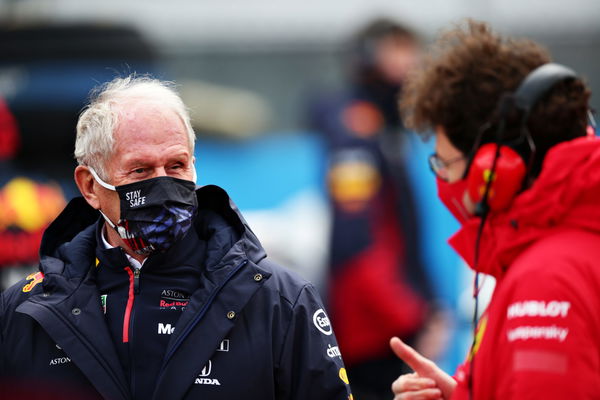 Red Bull have been making all the noise over the past year ever since their current power unit supplier, Honda, announced their departure from F1 at the end of this season. That has started a chain of events that has seen them announce both their intentions to start their own engine operations and also hire key members of their title rivals, Mercedes. And the way that they have gone about it hasn't sat right with Mattia Binotto.
ADVERTISEMENT
Article continues below this ad
Red Bull let the whole world know that they were snatching Ben Hodgkinson from Mercedes; he will become the technical director of their power trains project, based at their Milton Keynes headquarters.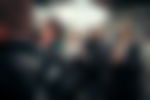 But snagging key staff from their rivals is nothing new to Ferrari Team Principal, Binotto. They have been doing it for quite some time now; though they prefer to keep a low profile, unlike Red Bull.
ADVERTISEMENT
Article continues below this ad
"Over the past three years, more than 30 engineers from other teams have been hired. Red Bull is announcing it rather making it a purchase campaign, we do it without letting it be known," Binotto told Corriere Della Sera. (Quotes translated from Italian using Google)
Mattia Binotto provides an update on Ferrari's 2022 progress
Binotto hasn't shied away from admitting that Ferrari will be focussing on their maximum resources for next season. The new technical regulations provide them with an opportunity to re-take their throne. So, how is the car coming along?
"We are at a point where important choices are being made on aerodynamic concepts. In a month they will be defined and then we will start with the production of the first pieces," said Binotto.
Binotto not sure if the new regulations will stop a Mercedes-esque domination
ADVERTISEMENT
Article continues below this ad
The main motive behind these new rules is to promote a better racing spectacle. For that, the FIA aims to bring the teams closer to each other while encouraging a more proactive wheel-to-wheel combat. But Binotto is skeptical of it actually becoming a reality.
"They will not all be close, at the beginning this objective will not be reached then over time we will see how close they will get. The second goal of the 2022 regulations was to facilitate overtaking, I am not convinced that we will get there."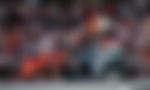 There is a revolution happening behind the scenes at the big F1 teams. It will be intriguing to see who wins this technical war in the next few years.
ADVERTISEMENT
Article continues below this ad