Mattia Binotto 'Would Have Loved Seeing' McLaren F1 Legend Ayrton Senna Drive for Ferrari
Published 06/01/2021, 12:24 PM EDT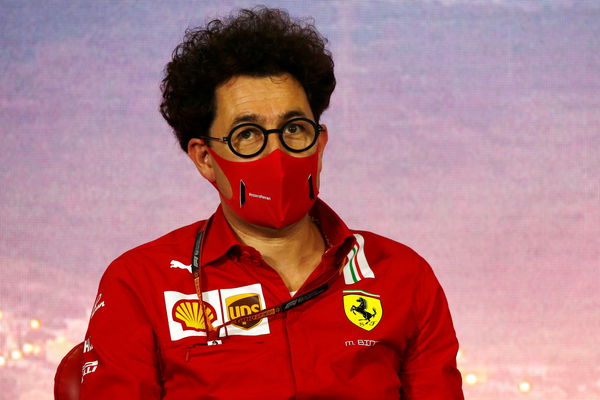 ---
---
Ayrton Senna, a three-time World Champion, found no shortage of success in his iconic Formula 1 career. He took every one of the three of his championships with McLaren before moving to Williams in 1994. The Brazilian was considered as one of the best drivers in the history of F1.
ADVERTISEMENT
Article continues below this ad
Obviously, every team, current or old, wants Senna to have raced for them. And Scuderia Ferrari team principal Mattia Binotto is no different.
What did Mattia Binotto say?
ADVERTISEMENT
Article continues below this ad
In a fun video posted on YouTube, all the current F1 team principals, including Mattia Binotto, were asked to pick a driver from another era that they would like to have in their team. The most expected answer was Michael Schumacher, but the Ferrari boss had a different choice.
When asked, Mattia Binotto said, "Ayrton Senna. I would've love to see him driving the red car."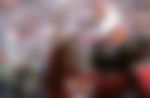 Well, Binotto's wish isn't too far from reality. As it turned out, there was a time when the Brazilian legend was in talks of joining the Italian outfit.
Ayrton Senna was close to joining Ferrari in 1994
Former Ferrari chairman Luca di Montezemolo has revealed that Ayrton Senna was desperate to switch from Williams to Ferrari in 1994.
"He wanted to come to Ferrari and I wanted him in the team. When he was in Italy for the San Marino Grand Prix, we met at my home in Bologna on Wednesday 27 April. He told me he really appreciated the stand we had taken against the excessive use of electronic aids for driving, which didn't allow a driver's skill to shine through.
ADVERTISEMENT
Article continues below this ad
"We spoke for a long time and he made it clear to me that he wanted to end his career at Ferrari," said Montezemolo.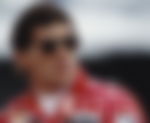 Unfortunately, the partnership never came to be, as the Brazilian died aged 34 after succumbing to fatal injuries sustained during the San Marino Grand Prix, on 1 May 1994.
ADVERTISEMENT
Article continues below this ad
The sport's most famous driver joining up with its most iconic team would have been a dream to many fans, especially those with a preference towards the color red.