Mattia Binotto's Dream Ferrari Lineup Would Consist of These F1 Drivers
Published 09/21/2020, 7:22 AM EDT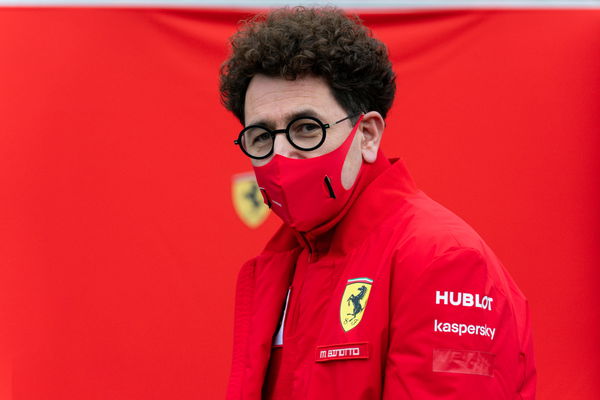 ---
---
After a third consecutive triple-header, teams and drivers alike are headed home for some much-needed rest and rehabilitation. However, Ferrari's Mattia Binotto was happy to dedicate some of his downtime to an unscripted interview with F1.
ADVERTISEMENT
Article continues below this ad
As a life long Ferrari fan, Binotto was asked to pick his dream driver lineup for the Scuderia. His choices, at least one of them, were pretty interesting.
Host David Coulthard, a former F1 driver himself, put Binotto under the spot, making him choose his dream duo to manage as Team Principal. One of Binotto's choices was pretty straightforward. Yes, it was the one and only, Michael Schumacher.
ADVERTISEMENT
Article continues below this ad
Speaking about the 7-time World Champion and what he learned from him, the Scuderia boss said, "I had the privilege to be part of the team at the time. I grew with him (Schumacher), I learned my job together with him.
"I think he was in his attitude as a leader, so demanding. Because in the end, it's not only a matter of talent, it's not only a matter of being great as a technician, as a driver, as a manager. It is really a matter of mental approach to the exercise.
"The winning mentality is something that you may learn but it's important to know."
Who would the Ferrari boss pick to partner Michael Schumacher?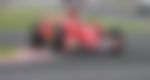 ADVERTISEMENT
Article continues below this ad
The other half of Binotto's dream duo would be a certain Canadian driver that goes by the name of Gilles Villeneuve. Gilles was the father of F1 World Champion Jacques Villeneuve.
Villeneuve senior competed in 66 races for the Scuderia. Gilles was one of the best racers of his generation and was unlucky not to win a World Championship. The closest he got was a second-place finish in 1979, finishing only 4 points behind title winner Jody Scheckter.
His life was cut short at the age of 32 when he was involved in a tragic accident during a qualifying session at the Belgian Grand Prix of 1982. Gilles was on a flying lap at the time and had entered the left-handed bend (Butte) only to find the slower car of Jochen Mass in front of him.
ADVERTISEMENT
Article continues below this ad
Mass moved to the right to let Villeneuve pass by. But unfortunately, Gilles didn't anticipate the move from Mass and moved to the right as well. Villeneuve crashed into the back of Mass and was launched in the air at an estimated speed of over 200kmph. Gilles was taken to the hospital but succumbed to his injuries.
Despite being passing away at such an early age, Villeneuve's legacy at Ferrari still lives on. Binotto picking him as his favorite Scuderia driver is a testament to that fact.