Max Verstappen: A Lot of Drive To Survive 'is Fake'
Published 12/04/2020, 1:16 AM EST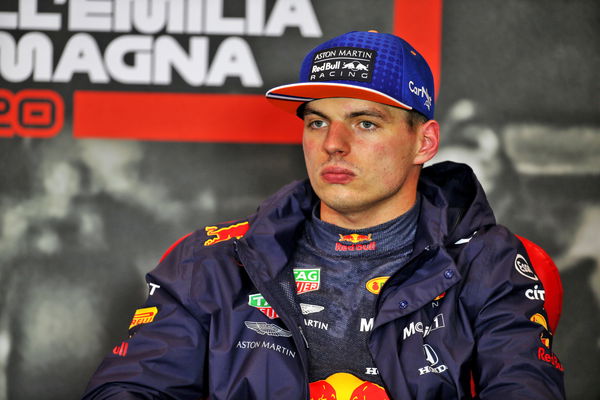 ---
---
Netflix's Formula 1 documentary 'Drive To Survive' received much praise and criticism. The show also helped create new F1 fans, who were fascinated by the prospects of the sport. But one person who did not like the series was Red Bull's Max Verstappen.
ADVERTISEMENT
Article continues below this ad
The 2-seasons-long series has showcased a lot of behind-the-scenes aspects and the lives of many important entities in F1. Many viewers have also been enthused by the relationships and in some cases, even rivalries that were created.
However, much like any other show, it consisted of elements of drama to engage the viewer. And Verstappen believes the reason he did not like it was because most of it was 'fake'.
ADVERTISEMENT
Article continues below this ad
Max Verstappen believes the world of F1 is 'quite a small world'
According to English subtitles provided in the interview, Verstappen stated, "I didn't like that at all. Because a lot of it is fake. I know what I talked about with my engineers.
"Some of the things I said in Australia or in Austria, they used for another Grand Prix to make it more exciting. That's not OK. That's just sensationalism," said the Red Bull No.33.
Often, the portrayal of the Formula 1 world can also intimidate young drivers and seems very big. But Verstappen feels that it is in fact quite a small world, where most people frequently see and know each other.
Verstappen added and said, "Like everyone else, when I wasn't in Formula 1, I thought it was a big world. But once inside, it's quite a small world. Everyone knows everyone."
ADVERTISEMENT
Article continues below this ad
Much was also made about the Ricciardo-Verstappen rivalry during their time at Red Bull
One of the focus sub-plots in the show was also the Daniel Ricciardo-Max Verstappen rivalry at Red Bull Racing during the 2018 season. The show displayed a sense of animosity between the drivers after that infamous crash in Baku 2018.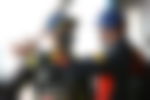 There were also impressions that arose with regard to Ricciardo's future at the team. And in one way, Verstappen's gradual emergence was made out to be a primary factor in his decision to move to Renault.
ADVERTISEMENT
Article continues below this ad
However, both drivers have since swept that under the carpet and maintained an amicable relationship. But as Verstappen mentioned earlier, the show was possibly going for tones of 'sensationalism' after all.