Max Verstappen Admits to Being 'More Relaxed' After Early F1 Troubles as a Teenager
Published 06/02/2021, 9:30 AM EDT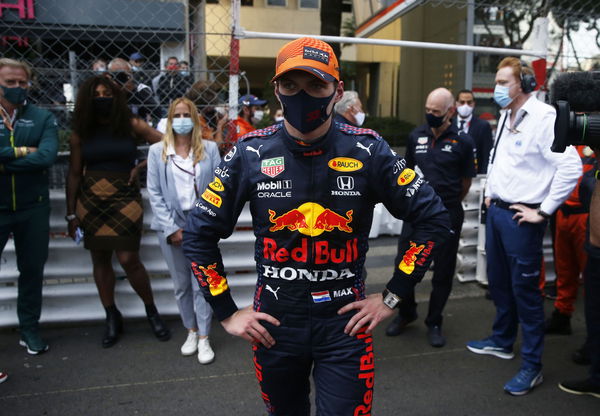 ---
---
Max Verstappen has started the 2021 season with a bang. Having two out of the five races so far, he is currently the championship leader. However, this isn't the Max that made his F1 debut at 17. This version of the Dutchman is a far more relaxed one, according to Max himself.
ADVERTISEMENT
Article continues below this ad
We know Verstappen as a special talent behind the wheel, but seeing him lead races is quite a recent development. While other drivers and pundits have always questioned his driving style, he is surely proving them wrong this season. He was once the hot-headed young driver nicknamed 'Mad Max,' but he seems a lot calmer this year.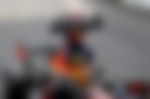 Watch Story: Mad Max: Verstappens Angriest Rants on F1 Team Radio
ADVERTISEMENT
Article continues below this ad
Max Verstappen believes he's more relaxed now
Max has always been a willy competitor, and many have admired his no-nonsense driving style. According to Marca, "Mad Max" has confessed, "From 17 to 23, things change. This is completely normal. Before I used to scream. Now, on the other hand, I am more relaxed."
In 2016-2018, he was a frustrated figure as his Red Bull would succumb to reliability issues, or he would crash the car into the walls. But this season, he knows he has the car to challenge Lewis Hamilton for the title.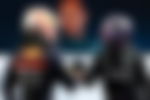 Will Max's new approach help him in his title fight with Lewis?
For the better part of the last decade, Mercedes, and Lewis Hamilton, in particular, have dominated F1 and no other team has come even close to defeating them. However, things are different this season. Red Bull are giving them a tough challenge this time around and have even stolen the lead in both championships after the Monaco GP.
As for Lewis, Max is the only real challenger for him in this season's title fight. He has been racing him wheel-to-wheel and pushing him through the qualifying and race day alike.
On his relationship with Lewis, Max said," My relationship with Hamilton is correct. Well, it is very normal. We have had great fights on the track and we hope that it will stay that way throughout the year." 
While he is aware that he has many on-track battles ahead of him, the Dutchman also knows that he has the car to come out on top this year.
ADVERTISEMENT
Article continues below this ad
"In other years we were too slow in the first part of the season and accelerated towards the end. This year our start to the year was much better and more competitive, with the whole package. We have a good opportunity," he said.
If the on-track battles continue the way and Max keeps his head cool, this season and the title fight will go into history as one of F1's best. Who do you think will emerge as the victor?
Let us know in the comments!
ADVERTISEMENT
Article continues below this ad