Max Verstappen And Valtteri Bottas Edging Towards One Of The Most Unwanted F1 Records
Published 10/16/2020, 5:15 AM EDT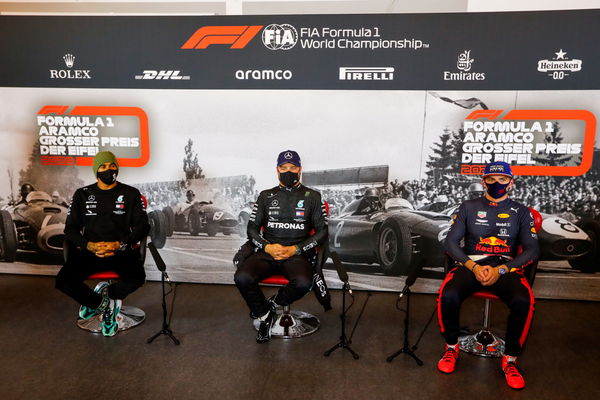 ---
---
There are good drivers, and then there are great drivers. Without a shadow of a doubt, Red Bull's Max Verstappen and Mercedes' Valtteri Bottas, fall in the latter category.
ADVERTISEMENT
Article continues below this ad
Proving to be the closest challengers to Lewis Hamilton's reign of terror, they seem to have an unending thirst for besting the British powerhouse.
However, that's not all the two talents have in common, neither of the two drivers has ever lifted a World Drivers' Championship. As a result, the two drivers are a far cry from the best on the grid.
ADVERTISEMENT
Article continues below this ad
Max Verstappen is tied with Bottas on 9 Grand Prix wins
Their hard work and racecraft have earned them a series of race victories and podium finishes. However, a different level of consistency is key for clinching a championship.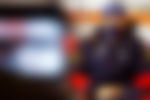 The statistic of "Most Grand Prix wins without a Championship" has some intriguing names on its list. Stirling Moss holds the record with 16 victories, with David Coulthard in second with 13.
Both Max Verstappen and Valtteri Bottas have 9 Grand Prix victories. And considering the fact that they will be staying in the sport for the foreseeable future, one of them could potentially surpass that feat.
Both drivers are genuine contenders for the Drivers' Championship
ADVERTISEMENT
Article continues below this ad
It has been the case for a few years now, considering the talent and expertise they bring to the table. Both Verstappen and Bottas also have some of the best cars on the grid to win their first-ever title.
However, such has been Hamilton's sheer desire and drive that beating him to the top step of the podium seems like a rare and lucky break.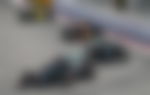 Red Bull have long wanted to give Max Verstappen a championship-winning car as it has been their objective to see Max as one of the world's youngest champions in F1 history.
ADVERTISEMENT
Article continues below this ad
Bottas, on the other hand, has only played second fiddle to Hamilton ever since they started driving under the same banner. Although both the drivers find themselves behind the wheel of a Mercedes, the Briton brings the kind of talent that you only hear about in fairytales.