Max Verstappen Appreciates Warm Gesture from Key Ferrari F1 Member at Zandvoort
Published 09/05/2021, 5:50 AM EDT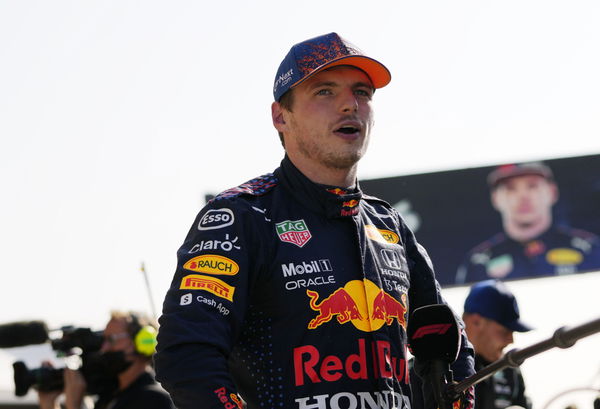 ---
---
The qualifying session at Zandvoort was nothing short of entertaining mostly because of the wonderful laps Max Verstappen put his Red Bull through. As a result, the Dutchman took his 10th career pole- accompanied by the roar of approval from the orange-clad fans. However, not all fans were in orange. Ferrari employee Gino Rosato took a moment to appreciate the pole sitter.
ADVERTISEMENT
Article continues below this ad
Rosato shared a warm message on Instagram along with a picture with Verstappen. The caption read: "Would love to beat this guy every week but when we don't go, Max go!" 
ADVERTISEMENT
Article continues below this ad
Max Verstappen acknowledged the great sportsmanship shown on the Ferrari worker's part. He reposted the post on his Instagram story thanking Rosato: "Glad you're enjoying the Dutch experience. And thank you for the kind words Gino, great sportsmanship."
By the looks of it, Verstappen is the 'Dutch Experience' this weekend. The roaring fans and Verstappen's flight through the tracks, not only makes for great theatrics but also enthuses anyone watching. Verstappen's exceptional 1:08:885 final time has him leading the pack, starting the race ahead of both Mercedes drivers.
A great weekend so far for Max Verstappen
It goes without a doubt that Verstappen is in his most impressive season so far. While the previous rounds were just as splendid, the Dutch GP means so much more to Verstappen. Not only is this his official home race, but also the first race for the Dutch fans in 36 years. Additionally, Verstappen would be adamant to regain his lead in the championship after the race in Holland.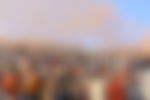 And as much as the fans love Verstappen, it goes both ways. "It feels great to be on pole position and of course it makes it even more satisfying when it's at one of your home races. Everyone was going crazy each time I crossed the line and it's amazing to see people having the time of their lives in the grandstands.", said Verstappen.
ADVERTISEMENT
Article continues below this ad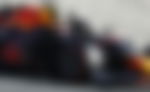 Verstappen is also in love with the track; the challenges and the banked corner adding to the thrill of racing at Zandvoort. But despite facing some technical issues regarding his DRS, the driver looks forward to Sunday's race. Although, the shadow of trouble on the track isn't far from his mind. " it's important to be starting from out in front because it's very difficult to overtake here so the start will be key and then we need to look after our tires and be on alert because new tracks can often bring chaos."
As the competition with Mercedes is at an all-time high, it will be interesting to see the Dutch Lion defend his position with both Silver Arrows in his mirrors. However, with his eyes on the prize, we may see Max take his well-deserved championship lead.
ADVERTISEMENT
Article continues below this ad
Watch this story: Mad Max: Verstappen's Angriest Rants on Team Radio