Max Verstappen Argues Red Bull's Case Despite Obvious Mistakes: "Why Do We Need to Change It?"
Published 02/03/2023, 6:30 PM EST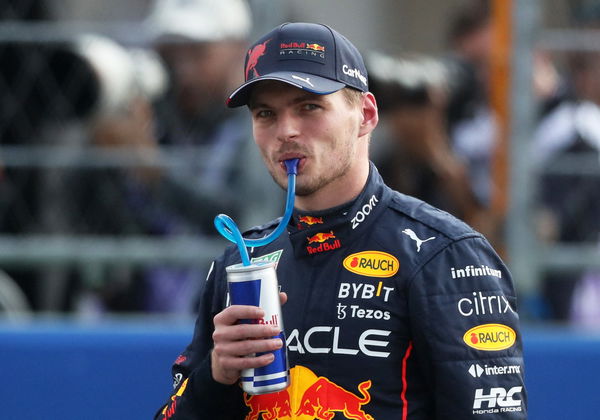 For every Red Bull fan, February 3, the day Red Bull was going to reveal their RB19, was a highly anticipated event. However, when the car's cover was lifted, we could see that the 2023 model was not very different from RB18. When the team's top driver, Max Verstappen, was questioned about the appearance of the car, despite the lack of any major changes to the car, the Dutchman appeared to be pleased.
As it turns out, the 25-year-old thought the car was too cool-looking and there was no need for the livery to change.
ADVERTISEMENT
Article continues below this ad
Verstappen said during the car launch, " I think our livery has been pretty similar for a couple of years now, but I find it a cool-looking car. It shows the Red Bull colors all over the place. We have had a lot of success like that, so why do we need to change it up a lot?"
With four races left in 2022, Verstappen claimed his second drivers' world championship in Japan. But at the end of the previous season, it was clear that Ferrari and a resurgent Mercedes would give Red Bull strong competition in 2023. When asked to talk about the same, he added, "I can't get into too many details about it. You are constantly trying to make it better, that's what you are working on."
The Milton Keynes team decided to merely sharpen the color scheme and go ahead with their dominant car. But now, it is for us to see if Red Bull's blue and red machinery is still dominant or not.
Max Verstappen hints at the thrilling 2023 Season
The teams that Max Verstappen and Red Bull defeated in the season 2022 had a lot of problems, so after coping with the initial porpoising, Red Bull simply drove to two titles. The champion driver Max Verstappen is aware that this year's battle will be different with both Mercedes and Ferrari, wanting to challenge Red Bull.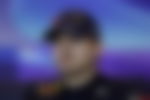 Verstappen told media including Racingnews365, "I do think it will be closer. People are understanding the cars a lot more, and over time, all the teams will just edge closer. From our side, it's been a really positive weekend, so that's really encouraging also for next year."
ADVERTISEMENT
Article continues below this ad
"But we also know now, over the winter, we really have to keep pushing and keep trying to find performance and understand the tires even more, because the tires will change a bit for next year. So, let's see how we are going to manage all of that."
WATCH THIS STORY: Max Verstappen set for huge new Red Bull deal, reported to be worth over $53 million per year
ADVERTISEMENT
Article continues below this ad
Season 2023 will definitely be a thriller where Max Verstappen and Sergio Perez both will be attempting to recreate a similar campaign that ended with them wearing Mercedes' crown. The remaining F1 teams will surely be planning to put up a fierce fight this time around.
Who do you think will win this year's constructors' championship?
Edited By: Ranvijay Singh