Max Verstappen Becomes the 1st F1 Champion Since Niki Lauda in 1984 To Never Race Against Michael Schumacher
Published 12/24/2021, 5:23 AM EST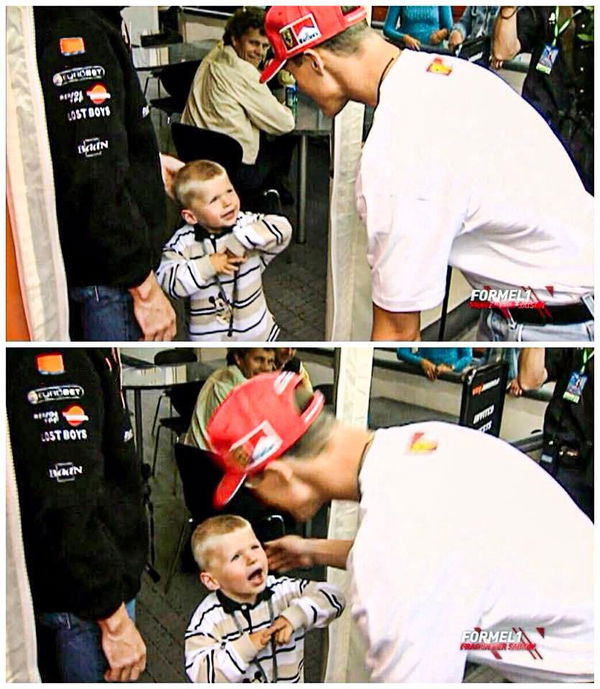 ---
---
Max Verstappen has been crowned the drivers' champion for the 2021 season. Although a stroke of luck helped him get over the line, it was a deserving one for the Dutchman after a clinical campaign. The Dutchman clinched 10 Grand Prix wins and record 18 podiums to end his career's best campaign. Verstappen made his debut in the 2015 season with Toro Rosso and finally earned his maiden title in his 7th season in F1.
ADVERTISEMENT
Article continues below this ad
This win of Max Verstappen marks a new era in many senses. He certainly stemmed a tide of Mercedes dominance. Besides that, Verstappen became the first F1 champion since Niki Lauda to have never raced Michael Schumacher. From Alain Prost to Lewis Hamilton, every F1 champ has shared the grid with the sporting legend on one or more occasions.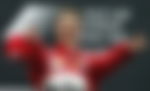 Let's take a look at the times where every world champion since Lauda crossed Schumi's path on the track.
ADVERTISEMENT
Article continues below this ad
Alain Prost to Mika Hakkinen (1985-1999)
Michael Schumacher made his debut at the 1991 Belgian Grand Prix with the Jordan team. Alain Prost was a triple world champion at the time. That was also the time where the rivalry between Prost and Senna was at its peak. Schumacher was just another young and talented driver. The two of them raced together till the 1993 Australian GP, which was the Frenchman's last race, earning him the 4th title.
1987, 1983, 1981 F1 champ Nelson Piquet took his last chequered flag in the 1991 Canadian GP, a race Michael Schumacher did not enter. However, the German raced against the triple world champ in his 6 Grand Prix appearances the same year; he even shared a seat with him at Benetton for a brief period.
1988, 1990, 1991 F1 champion Ayrton Senna was at the height of his powers when Schumacher entered the scene. He enjoyed a great battle with Schumacher during his final years in F1. The two of them had heated moments on the track, including a few collisions. The 1992 French GP was surely a highlight of their intense battle.
Schumacher was marching against the triple world champ at the time. However, the unfortunate death of Senna due to a fatal crash at the 1994 Imola GP put an end to this rivalry.
1992 World Champion Nigel Mansell raced against Schumacher for 5 seasons from 1991 to his last appearance in the 1995 Spanish GP. Mansell was around when the German lifted his first two championships.
1996 World champ Damon Hill was the one to end Schumacher's winning streak in his Williams. The German was on the grid during Hill's first and last GP at Silverstone and Suzuka circuits. The two aggressive drivers had an infamous crash at the 1994 Australian GP.
Jacques Villeneuve, the 1997 drivers' champion, was another Williams driver who marched against Schumacher's Ferrari to take home the drivers' trophy. His final race was the 2006 German GP, a race marking Michael Schumacher's 89th win.
Mika Hakkinen, who won the world title in 1998 and 1999 was arguably Schumacher's fiercest rival in his career. The 1998 Suzuka GP was surely a highlight of this rivalry. The dramatic race earned Hakkinen his first title.
Fernando Alonso to Lewis Hamilton
The start of the new millennium marked an era completely dominated by Michael Schumacher. He won 5 consecutive championships with Ferrari from 2000 to 2004. His unchallenged dominance made him the greatest driver the sport has ever seen.
2005, 2006 World champion Fernando Alonso marked an end to Schumacher's golden era. The German had to cede his ground to the young Spaniard who took two titles in a row. Fernando raced against Schumacher from his debut in 2001 Australian GP to the German's last F1 appearance in the 2012 Brazilian GP.
Kimi Raikkonen, the 2007 world champion was the third Finn to win an F1 championship. Though Schumacher took his first retirement at the end of the 2006 F1 season, Kimi raced against the German legend from 2001 to 2006 and then again in 2011-12. Notably, he finished second to Schumacher in 2003, just 2 points behind the Ferrari man.
Lewis Hamilton, who won the drivers' championship in 2008, 2014-15, and from 2017 to 2020, made his debut after Schumacher's first retirement. However, he raced against him in his second stint with Mercedes in 2011-12. Notably, Hamilton replaced Schumacher at Mercedes, and the rest, as they say, is history. Hamilton later surpassed Schumacher's every major record except one.
2009 world champ Jenson Button made his debut in the 2000 Australian GP and raced against the German for a fair stint of his career.
4-time world champion Sebastian Vettel who won consecutive titles from 2010 to 2013 idolized Schumacher in his karting days. Two of those titles came in Schumacher's presence on the grid.
2016 champ Nico Rosberg not only raced against Schumacher in 2006 for a brief while, but the German also raced alongside him. He was Schumacher's teammate at Mercedes for two seasons in 2011-12.
ADVERTISEMENT
Article continues below this ad
Max Verstappen
The Dutchman had a dominant season which will be remembered for years to come. He made his debut in the 2015 Australian GP, years after Schumacher bid adieu to the sport. In a genuine sense, the Championship win of Max Verstappen truly marks a new era in F1.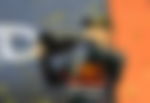 Tell us your favorite Michael Schumacher moments in the comments.
ADVERTISEMENT
Article continues below this ad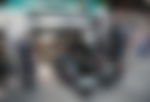 Enjoyed reading this article? Download our exclusive app to get 24x7 coverage, latest memes and social media banter. Click here to download.