Max Verstappen Claims Red Bull Changing Approach in F1 Title Fight With Mercedes
Published 04/30/2021, 6:29 AM EDT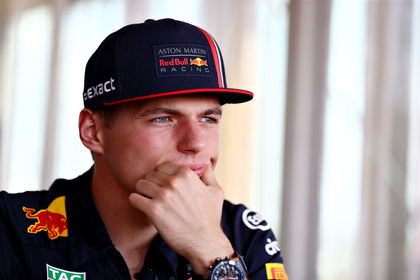 ---
---
'Risk and reward' is one of the fundamental principles of a person's life. The greater your risk, the greater your reward could be. However, you also risk losing a great deal. So, you take big risks when you need to make a giant leap. But when you are in a position that is greater or equal to your competition, you can afford to be more cautious and minimize your risk. That's the mantra that Red Bull and Max Verstappen are hoping can earn him his maiden F1 Championship Title.
ADVERTISEMENT
Article continues below this ad
Over the past few years, the Red Bull driver had to take a more aggressive route in races owing to the relative uncompetitiveness of his F1 car in relation to Mercedes.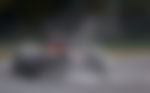 But this season, they have turned a corner and are fighting against them as equals. Hence, Verstappen is looking at the bigger picture at every race weekend. Elaborating on his 'try to make the least mistakes possible' approach at the Thursday Press Conference, he said –
ADVERTISEMENT
Article continues below this ad
"It's just choosing your moments when to shine. I mean, you have to understand that if it's not your day, then you have to settle for a certain result.
"Whereas in the past, we had sometimes a car where we could win races, but we knew we were not in a championship fight so you might risk it a bit more."
Max Verstappen is aiming to maximize his points haul in 2021
The Dutchman's battle with Lewis Hamilton for supremacy this season may go down to the wire. Currently, just a single point separates them with both winning a race each in Bahrain and Imola. So, he understands the value that each and every point holds.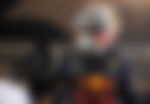 ADVERTISEMENT
Article continues below this ad
"Of course, when you are in a championship fight or at least you know that you have a car which can be competitive more often, your approach does change a little bit because you cannot afford to lose too many points in a weekend where, let's say, you're not at your top level," he said on the eve of the Portuguese GP.
"So I think that's what we always have to make sure that even if we don't have a perfect weekend, we still score a lot of points."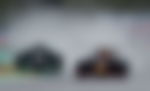 While critics oftentimes labeled him 'Mad Max' for his over-the-top driving style, he's now toned down. But that won't make him any lesser driver, instead, it will help him to become more complete. And maybe by the end of the season, an F1 world champion.
ADVERTISEMENT
Article continues below this ad