Max Verstappen Denies Alonso Shocking F1 Pole as Hamilton Cherishes Late Resurgence at Montreal
Published 06/18/2022, 5:16 PM EDT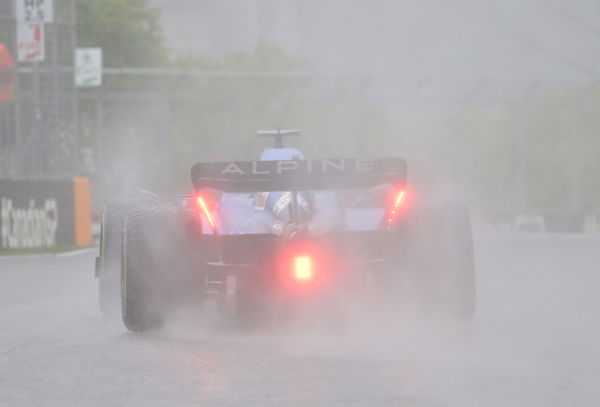 Max Verstappen continued to embrace Red Bull's blistering F1 pace as the Dutchman clinched a dominant Canadian GP pole at Circuit Gilles Villeneuve. However, it was Fernando Alonso who found himself under the spotlight after a surprising P2 finish.
ADVERTISEMENT
Article continues below this ad
Q1 – Sebastian Vettel suffers shocking turnaround
The weather condition was indeed dreadful, as the entire grid chose to run with the wet tires rather than intermediates. Sprays all-around along with misty conditions; However, that did not stop George Russell from setting some mind-blowing lap times.
ADVERTISEMENT
Article continues below this ad
The Briton looked at his absolute best throughout the first part of qualifying. But, of course, it wasn't sheer dominance by Russell as several others, including Max Verstappen, Carlos Sainz, Kevin Magnussen, and Fernando Alonso, continued to challenge each other for the lead.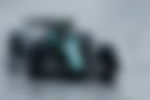 And while a bunch of cars were yearning for the top spot, Aston Martin, one of the fewest mid-field teams that looked fast enough to claim a top 5 finish, suffered a shocker in Q1. Neither Sebastian Vettel nor his teammate, Lance Stroll, managed to escape the bottom 5. Along with the Green pair, Nicholas Latifi, Pierre Gasly, and Yuki Tsunoda failed to make the cut.
Q2 – Red Bull F1 driver crashes out of qualifying
The rains finally bid adieu to Circuit Gilles Villeneuve as the track began to dry up, but at a rather slow pace, thanks to the cold temperatures. Hence, the green-marked intermediate tires finally made their way onto the cars. But was that a good call?
A risky gamble we'd say and, while it paid off for Alonso, the it backfired horribly for Sergio Perez; The Mexican crashed out of qualifying barely seconds after Alex Albon had a moment around turn 6. Consequently, the stewards called out the red flags to rearrange the barriers around the exit of turn 3.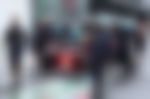 And barely five minutes later, the session resumed, with the drivers attempting a final shot at bolstering their Q3 prospects. But, Bottas, despite showing a promising one-lap pace, fell victim to the drying track conditions. Followed by the Finn in P11 are Albon, Perez, Norris, and, finally, Leclerc, who is set to start the race from the back of the grid.
Q3 – Who is going to grab the Canada F1 pole?
ADVERTISEMENT
Article continues below this ad
With Leclerc and Perez out of Q1 and Q2, respectively, Verstappen had a golden opportunity in hand to clinch another pole position. Only in this case, there was a tinge of threat blooming out of Alpine's Alonso. The Spaniard from the very first practice session delivered commendable performances.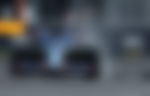 However, with the track drying out, Verstappen slowly began to unearth Red Bull's real pace and ultimately secured the top spot. Russell attempted to set a lap time on a set of slicks. But, with the track being far too damp, the Briton suffered rear-wing damage after crashing into the barriers. And that pretty much ended his qualifying.
ADVERTISEMENT
Article continues below this ad
Meanwhile, Hamilton nearly made his way onto the front row before Alonso pulled off a masterclass to place his Alpine in P2 instead. Behind the Spaniard arrived his fellow countryman, Sainz, with Hamilton being pushed down to P4.
Then arrived the Haas F1 pair in P5 and P6, with Schumacher enjoying his best-ever qualifying outing. Overall, a rather scrambled grid set for Sunday's race. Hence, an afternoon of thrills and spills are certainly on cards. But, who is ultimately going to claim that crucial race victory?