Max Verstappen Error-Prone, Lewis Hamilton Flawless in F1 Title Fight: Toto Wolff
Published 06/03/2021, 5:23 AM EDT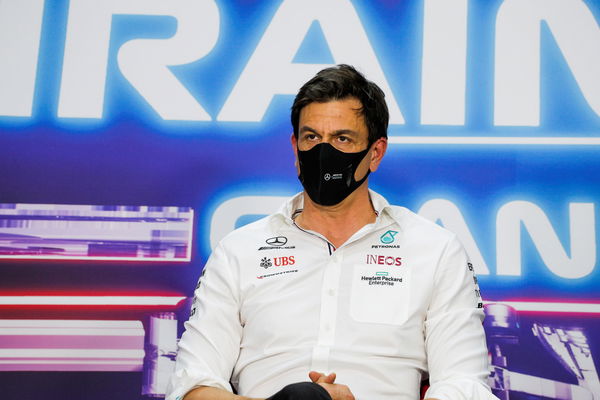 ---
---
Ever since F1 sparked the rise of the hybrid era, Mercedes and Lewis Hamilton have been one of the deadliest team-ups, leaving their rivals with no room for opportunities.
ADVERTISEMENT
Article continues below this ad
However, this season has an entirely different story written all over it. Red Bull finally managed to bring out a competitive car for Max Verstappen, enough to help the Dutchman fight alongside Hamilton.
What's more, Mercedes had strongly claimed that Verstappen possesses a car that is much faster than the Briton's W12. And one might assume that this could leave Mercedes under enormous pressure.
ADVERTISEMENT
Article continues below this ad
However, in reality, that doesn't seem to be the case. Mercedes' Toto Wolff reckoned that the team are quite comfortable with the situation of being the chasers, all thanks to Hamilton, who rarely makes mistakes under pressure.
What did the Mercedes boss say?
As reported by Motorsport, Wolff acknowledged that Verstappen could go on to win the title this season if he avoids making mistakes.
"Yes, he can do that. But you can see that he still makes little mistakes because he is still very young," he said. "His speed and driving ability are excellent.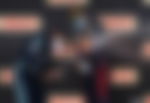 "But Lewis leaves no room for mistakes as he drives at the peak of his abilities, which presents him with a challenge he doesn't know yet in Formula 1. It's much easier to be the chaser because of this. So the situation suits us," Wolff added.
Wolff further stressed that Verstappen is clearly the favorite for winning the title this season despite Red Bull's constant denial. "Red Bull should have been on pole in all races ever. This is the fastest pack. Red Bull can't deny that he's a favorite, because that's the truth," he said.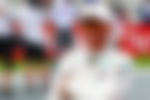 Mistakes that left Max Verstappen reeling behind Lewis Hamilton
Bahrain GP had a Verstappen win written all over the race, but then arrived the incredible defending from Hamilton. The Dutchman did break ahead, late in the race.
However, he failed to keep his car within the track limits while making the move, which forced him to return the lead to his title rival. A similar story later unfolded in Portugal.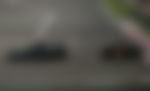 Only there, he was already ahead of Hamilton and pushing after the other Mercedes driver, Valtteri Bottas. However, a small mistake around the final corner left Verstappen without DRS, while Hamilton managed to stay within 1 second of the Red Bull driver.
ADVERTISEMENT
Article continues below this ad
Ultimately, the Briton pulled off a rather straightforward move on Verstappen. This clearly shows that the results could have been much different had Verstappen avoided making mistakes during certain races this season. He may have even extended the lead to his rival by over 20 points by now.
Nevertheless, the Dutchman is still leading the table, but the question is, can Verstappen build a much bigger lead by the end of the race weekend in Baku?
ADVERTISEMENT
Article continues below this ad
Watch Story: Lewis Hamilton's Biggest F1 crashes