Max Verstappen Expecting Perez to "Do a Good Job" for Red Bull
Published 02/26/2021, 4:25 AM EST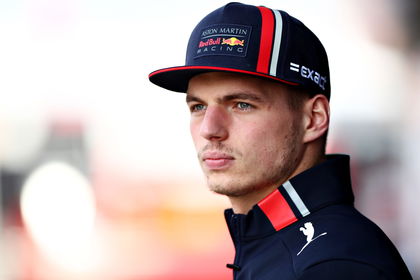 ---
---
Red Bull head into the 2021 driver season sporting a new driver duo in Max Verstappen and Sergio Perez, as they aim to dethrone Mercedes. While Checo's signing was seen as a big win by many after an epic campaign last year, there were reports that suggested that the Mexican was not Max's preferred option, he was vouching for Nico Hulkenberg. As such, fans may have been a bit worried as to what the relationship dynamic between the two would be like. But the Dutchman has put those fears to rest.
ADVERTISEMENT
Article continues below this ad
The Red Bull ace driver revealed that the two share a good relationship. And that they aim to work together in the best possible way to serve the team's interests.
He said, "I've always got on very well with Checo anyway. It's a very relaxed and good relationship. "I expect him to do a good job, as he has done in his Formula 1 career so far. I'm looking forward to working with him and I hope we can score a lot for the team."
ADVERTISEMENT
Article continues below this ad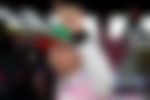 The Perez-Verstappen partnership is the third new pairing in three years for the Austrian team. The previous two failed because the likes of Pierre Gasly and Alex Albon fell way short of expectations, falling behind in the mid-field rather than aiding Max in taking on the Silver Arrows.
The team and its fans would hope that is not the case this time around.
Max Verstappen belives Perez's experience can be beneficial to Red Bull
Perez comes to the team, having driven a car powered by Mercedes for a long time. As such, Verstappen believes that he can pass on crucial information to the team, which could give them an edge.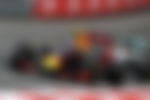 The Dutchman said, "He can pass on his findings and the differences to the team. So of course I hope that he can help the team or at least give us some other ideas for a few things."
"We naturally always want to score as high as possible with two cars. Let's see if that works out better this year. The goal is to make it a little more difficult for Mercedes I mean, they're still favorites for sure, so let's see how it goes."
ADVERTISEMENT
Article continues below this ad
Preparations for the new season have already begun with Perez and Verstappen testing the new car. But can the Honda powered team bring the trophy back to Milton Keynes this season? We shall find out soon.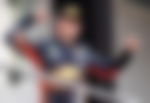 ADVERTISEMENT
Article continues below this ad