Max Verstappen Insults Nico Rosberg With Infamous 'Britney' Nickname on Grill the Grid
Published 08/07/2021, 8:00 AM EDT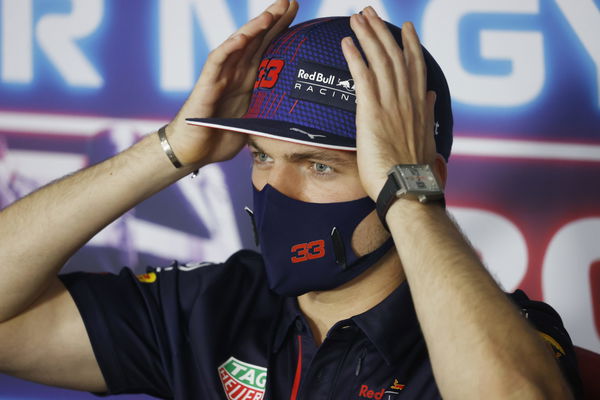 ---
---
Formula one released its final episode of Grill the Grid. In this edition, they made the drivers play a memory game; they had to name as many F1 champions as they could. Sebastian Vettel, the F1 nerd, emerged victorious, while others stuttered and stumbled. In naming the 2016 champ, Max Verstappen may have made a small slip-up.
ADVERTISEMENT
Article continues below this ad
The current championship contender let out "Britney" and then quickly corrected himself. Mark Webber infamously named Nico Rosberg Britney, and it looks like the nickname stuck.
ADVERTISEMENT
Article continues below this ad
Max finds himself in Rosberg's shoes this season with the neck-and-neck competition with Hamilton. While Rosberg defeated Lewis in 2016, will the 2021 season's rollercoaster end with Max Verstappen emerging victorious?
Watch this story: Top 5 Williams F1 Liveries of All-Time
Mark Webber's jape on Rosberg
Williams signed Nico Rosberg to race for the team in the 2006 season. As a result, he was partnered with Mark Webber. The German stood apart because of his long, blonde locks, and hence, Webber nicknamed him 'Britney'. This was in honor of the American pop-star Britney Spears, who Webber believed Rosberg resembled.
Webber baptized him as Britney after the 2006 Brazilian GP. Rosberg ran into the rear of the sister Williams' car, resulting in the two drivers being summoned to the pits. On the way, Rosberg lost grip and ran into the wall. Webber, witnessing this, took to the airwaves to say, "Britney's in the wall."
The name stuck as later on Hamilton and Jenson Button even sang happy birthday to the German Britney ahead of the 2010 European GP.
Is Max Verstappen in the same place as Rosberg?
As Verstappen asserts himself as the latest challenger to the reigning champion, does he share similarities with the German? Rosberg believes his rivalry with Lewis was a little more complicated. As a member of the audience now, Rosberg said that the wheel-to-wheel battles reminded him about his days with Hamilton.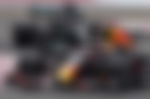 However, both Rosberg and Verstappen know the situations can't be compared. This is because Rosberg and Hamilton shared the same car.
ADVERTISEMENT
Article continues below this ad
The German said, " I think in my time it was even more complicated because it's within the same team. So at least here you have the whole team behind Verstappen, the whole team behind Lewis, and then it's the team against team and that does make it a little bit different."
ADVERTISEMENT
Article continues below this ad
As tensions rise between the top two, Lewis enjoys his summer break, having swapped places with Verstappen on the top of the board. Although neither sits comfortably in their positions, it will be a relentless fight till the last race at Abu Dhabi.