"Max Verstappen is the One Guy in F1 Who is on a Similar Level to Hamilton" – Nico Rosberg
Published 03/11/2020, 1:56 PM EDT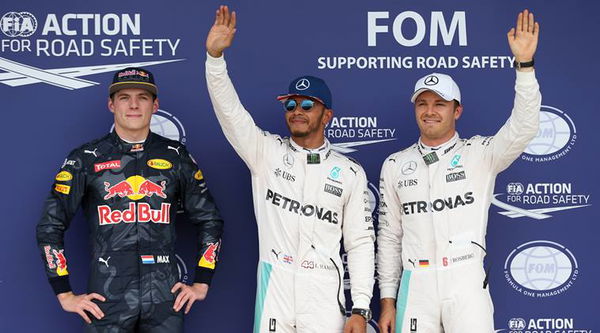 ---
---
Nico Rosberg and Lewis Hamilton know each other's ins and outs extremely well, especially when they were teammates. They were also pitted against each other before reaching the big leagues. In terms of ideal challengers, Max Verstappen has risen to the occasion.
ADVERTISEMENT
Article continues below this ad
When Rosberg clinched the 2016 title, his relationship with Lewis Hamilton dipped alarmingly. However, the German driver still retains a fair amount of respect for the 6-time world champion. He believes that his former teammate will go on to be the most successful driver of all time.
Though he did confess that Red Bull star, Max Verstappen will push Hamilton all the way for the 2020 title. Ahead of the coming season, Lewis Hamilton is seeking to equal the Most F1 titles record that Michael Schumacher holds. Additionally, he plans to break Michael's 91 Grand Prix victory record.
ADVERTISEMENT
Article continues below this ad
Speaking to PA news agency, Rosberg admitted that the British driver is the favourite to win the championship. However he confidently predicted that 2020 will be a thrilling season. He also hopes that Red Bull and Ferrari will take the fight to Mercedes and Lewis Hamilton.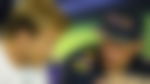 Will Max Verstappen step up to the challenge in 2020?
ADVERTISEMENT
Article continues below this ad
Admittedly, Scuderia Ferrari are already writing off their chances, owing to the issues with the SF1000. On the other hand, Red Bull have been exuding an air of confidence in its own ability and Honda's ability.
Obviously, Nico Rosberg is a Max Verstappen fan. He said, "Max is the one guy in F1 who is on a similar level to Lewis. He has that very rare exceptional talent that Lewis has – a once-in-a-generation talent – and if he has the right car, there is no question he will be a contender for the championship this season. But you cannot say that Max is a better driver than Lewis."
Arguably, Max Verstappen seems to be Hamilton's main challenger, and is eager to seize a maiden title. He also has a chance to take Sebastian Vettel's youngest world champion record away from the German.
ADVERTISEMENT
Article continues below this ad
However, Rosberg believes that Verstappen is close, but not on par with Hamilton just yet. Admittedly, the Dutch driver will try his level best to go that one step further.