Max Verstappen Is Troubling Lewis Hamilton and Sebastian Vettel Very Much, Believes Father Jos
Published 05/04/2020, 12:06 PM EDT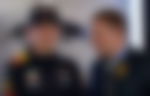 ---
---
Jos Verstappen, a previous Formula 1 driver, and father of Max Verstappen accept that Max's presence causes apprehension in the driver's seat for Lewis Hamilton and Sebastian Vettel. The Dutchman thinks of it as very vital that the 2020 season starts. He sees Red Bull in a superior situation than in 2019.
ADVERTISEMENT
Article continues below this ad
Max's dad recognized that his child consistently battles to the extreme. This makes incredible victors like Lewis or Vettel dither when they see Max in their mirror.
Talking in an extensive interview with De Telegraaf, the senior Verstappen made the case that the extreme driving style of Max Verstappen has grabbed the eye of fans, however his kindred drivers too.
ADVERTISEMENT
Article continues below this ad
"People often forget that Max often had to take more risks. He was in a slower car than Hamilton, for example. Max always drives at the cutting edge," he explained.
"That's what people want to see. Vettel and Hamilton get a bit nervous when he drives behind them. Isn't that nice?"
Max Verstappen is yet to win a title. Lewis and Vettel have 10 titles combined, yet many rank Max on the same level as Lewis or Sebastian. Max even went on to say that "Lewis is good, but not god". The Briton replied saying that these are mere signs of weakness.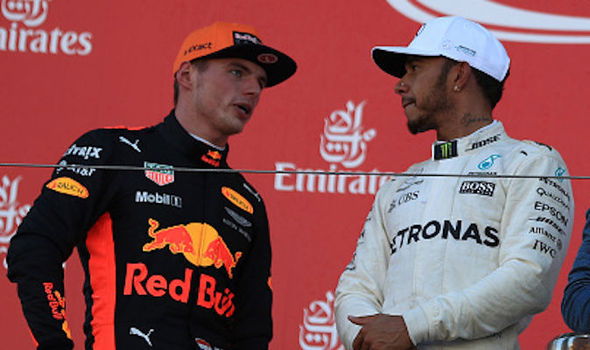 Toward the beginning of January, when the season was about to begin Max Verstappen marked another Red Bull contract until 2023. With what is happening today, it seems to have been the ideal planning, as the season is yet to begin. It makes a difference, says father Jos in discussion with De Telegraaf.
ADVERTISEMENT
Article continues below this ad
"If you have to negotiate a new contract in this situation, it will be a distraction," Jos says, referring to the current corona situation.
"We are very happy at Red Bull and I really think we are closer this year than we were last season. But we'll see. "
Verstappen trusts it is difficult to totally drop the 2020 season. He thinks it would be a self-destructive move for the Formula 1 economy and the teams.
ADVERTISEMENT
Article continues below this ad
"I am convinced that there will be races. A year without competition is impossible, otherwise, there will be teams that will fail and people will lose their jobs."