Max Verstappen "Maturing a Bit" Since Red Bull Days: Daniel Ricciardo
Published 09/18/2020, 7:30 PM EDT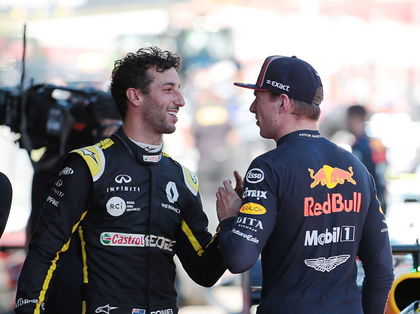 ---
---
Daniel Ricciardo and Max Verstappen had been teammates at Red Bull. Both the racers had been excelling at F1 in their own respective ways. However, when Verstappen surpassed Ricciardo and assumed the post of Red Bull's unofficial number one, an intense rivalry developed.
ADVERTISEMENT
Article continues below this ad
To aggravate matters further, a shameful crash at Baku in 2018 saw Ricciardo jump ship to Renault. A few days ago, the Renault number one took a dig at his former teammate.
Ricciardo had complained of Verstappen being restless and very disrespectful during his stay at Red Bull. Though Ricciardo claims that it was never the reason for him to abandon Red Bull, there are possibilities that would disagree with the Aussie.
ADVERTISEMENT
Article continues below this ad
Daniel Ricciardo considered Verstappen to be arrogant
"I think a lot of it was his age at the time, that had its downsides with a little bit of immaturity but it had its upsides; He really just didn't care about anything, about annoying people or about the risks."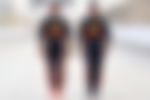 However, moving ahead two years, Ricciardo claims that relations between him and the Dutchman have flourished, ignoring the bitterness. Ricciardo claims that Verstappen has matured in various ways throughout these years. However, his team radio clips tell a different story altogether.
"Since leaving Red Bull, the rivalry with myself and Max has mellowed out and I would say we get on pretty well now; He's alright. He's maturing a bit so he's alright," Ricciardo told Mark Howard on The Howie Games.
Ricciardo says 'no regrets' for Baku 2018
Regarding the shameful crash in 2018, Ricciardo claims to have no regrets. He clarifies that given the time and the tense battle both the racers were involved in, the Aussie doesn't see himself at fault.
ADVERTISEMENT
Article continues below this ad
However, his 2018 post-race interview shows him being apologetic and ashamed of the stunt.
"I felt like I was not really in the wrong even though I was the one that hit him. I think most people saw the double move; Guess the way it was handled at the time didn't sit too well with me, so that was like a little thing that bothered me. But it wasn't the deal-breaker if you know what I mean."
Red Bull's Christian Horner, when questioned about the crash between the teammates, maintained a diplomatic stance and had failed to render a proper explanation. Maybe that's what cost them their former number one.
ADVERTISEMENT
Article continues below this ad