Max Verstappen Narrates 'Frustrating' Spanish GP Despite Thumping Victory Against Leclerc
Published 05/23/2022, 1:57 AM EDT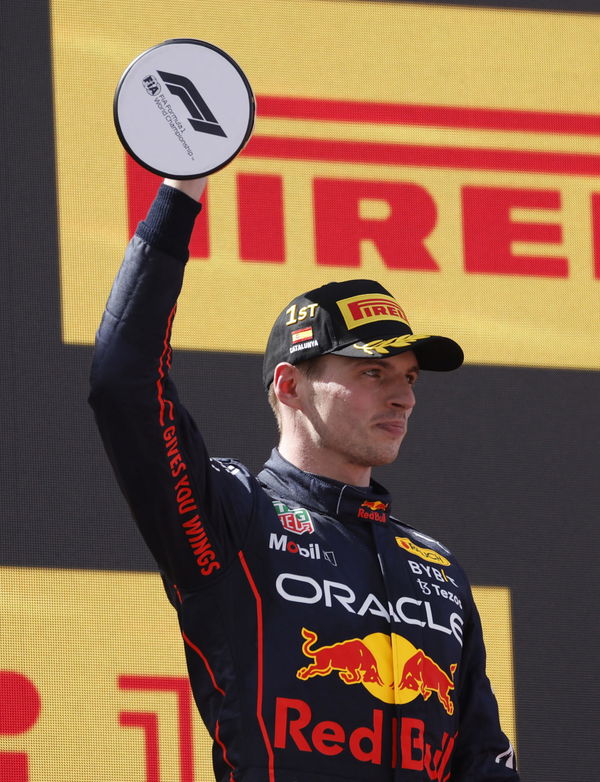 Max Verstappen won the Spanish Grand Prix after a race that was far from straightforward for the world champion. The Dutchman took a tumble after going off on turn 4 but finally managed a difficult comeback. This was Red Bull's third consecutive win in a row as they also took away the lead from rivals. Verstappen now sits 6 points clear of title rival Charles Leclerc.
Max Verstappen did not have an easy race
ADVERTISEMENT
Article continues below this ad
The Spanish Grand Prix was arguably one of the most exciting races of the season. From Qualifying itself, things were looking compelling as three teams continuously fought for the pole spot. However, Ferrari's Leclerc finally locked in the top spot after a sensational lap completed in the dying moments of the clock. Verstappen then lost out on a pole chance after he reported "power loss" on the radio.
The race proved even more of a struggle for him with DRS flaps not working and George Russell denying a top spot move. However, the Dutch prodigy somehow regained position after pitting and rejoining ahead of Russell. Talking about this difficult win, Verstappen said, " Yeah it was a tricky one, I don't know why I went off on turn 4, it was suddenly a break..and suddenly I just completely lost the rear."
"They told me of course on the radio certainly there was a lot more turn wind into the corner, which made it probably a lot more difficult to drive, but of course that made a lot more difficult for me.
The Verstappen-Russell duel was an amazing watch
ADVERTISEMENT
Article continues below this ad
Verstappen's duel with Russell was an incredible watch. Max was visibly upset with the irregular functioning of his DRS flaps. Shedding some light on that, he reported, "But nothing really was lost. Because I mean, I was fighting, of course, with George and my DRS.. stopped working basically."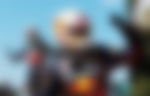 "That was very frustrating at the time. I was very upset. But then at one point you have to try and live with it, right? I tried to do the best I could… I could pull a big gap on the cars around me."
ADVERTISEMENT
Article continues below this ad
Watch This Story: When F1 Drivers Had a Blast on Top Gear Featuring Hamilton, Vettel & Ricciardo
After a demanding race, the last few laps were easier for the Dutchman as he won the GP and now is the leader of the table. However, with Ferrari's pace, Leclerc shouldn't be written off so easily. So, the question remains, can he wrestle the lead back from Verstappen.?