Max Verstappen Not Convinced That Aston Martin are Getting a "Much Faster" Driver in Sebastian Vettel
Published 09/13/2020, 3:42 AM EDT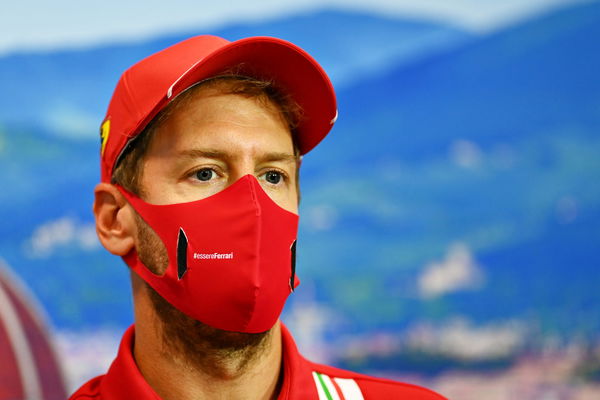 ---
---
Red Bull's Max Verstappen, as expected, has been the only driver to challenge the Mercedes duo at the front of the grid on a regular basis. However, with Aston Martin having signed the 4-time championship winner Sebastian Vettel for 2021, could open the door for yet another contender for the top spot. But Verstappen firmly believes that this won't happen.
ADVERTISEMENT
Article continues below this ad
According to the Dutchman, Vettel's signing won't cause a major change in fortunes for the Silverstone-based outfit. In fact, he made a rather bold claim that could tick Vettel fans off.
Verstappen simply said, "I don't expect Seb to be much faster than Sergio (was)."
ADVERTISEMENT
Article continues below this ad
So Verstappen definitely doesn't expect the Top-3 drivers (including himself) to be challenged by anyone else. But based on Vettel's performances this season, there appears to be some truth behind Verstappen's opinion.
Yes, the German does have an atrocious car, but Charles Leclerc has consistently outperformed the German behind the wheel of the very same car.
Is it a sign of his decline? Or has he already mentally checked himself out of Ferrari? Only Vettel knows the answers to that, but it doesn't exactly bode well for him. However, Vettel would certainly love to prove Verstappen wrong.
Max Verstappen talks about his hopes for 2020 and beyond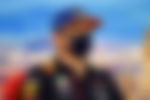 Verstappen was very candid in admitting that with the car he is in, he's not going to be winning any races unless something drastic happens. When asked how many races does he expect to win during the remainder of the season, he said, "At the moment, on pure pace, none.
ADVERTISEMENT
Article continues below this ad
"I think naturally you just accept the situation you are in and try to make the best of it and hope that next year will be better."
The Dutchman expects 2021 to be even more challenging, thanks to the progress that the other midfield teams seem to be making. He said, "It will be harder next year, for sure because McLaren will be running a Mercedes engine, Renault is definitely closing the gap."
ADVERTISEMENT
Article continues below this ad
Therefore, Red Bull will need to step their game up as well, lest we may have another season of Mercedes dominance, and no one wants that (except Mercedes fans, of course).
But before we begin dreaming of what next season has in store for us, there's plenty of racing to be done in 2020. Let's hope for many more races like the one we witnessed in Monza.