Max Verstappen Promises Netflix Drive to Survive Appearance on One Exclusive Condition
Published 12/27/2022, 11:51 AM EST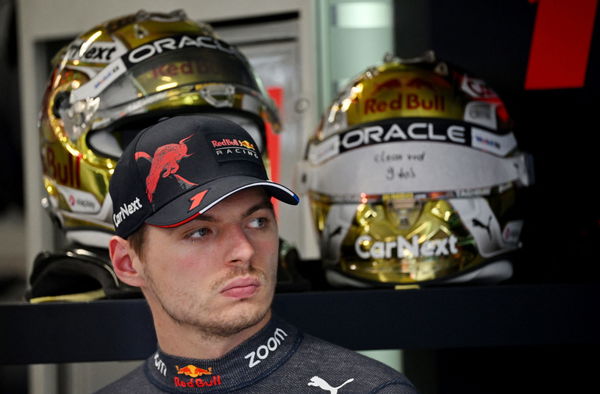 The devoted F1 fans didn't need a spark to make the sport more popular, but Drive to Survive helped disseminate the sport's history among the younger generation. Through the series, the public has been able to gain insights into the minds and thought processes of the F1 teams. What was so worth salvaging this time was the fact that this season delivered an amazing lineup of events.
In fact, Red Bull was the team that attracted attention for their merciless performance during the entire season. And now their star driver Max Verstappen, who was observed skipping most of the interaction with the DTS team, has chosen to shake hands with a stipulation.
ADVERTISEMENT
Article continues below this ad
Max Verstappen looks to keep Drive to Survive more "real"
Netflix's popular Drive to Survive has already had four seasons streamed, and the fifth will air in the coming few months. Previously, Max Verstappen was observed boycotting the DTS team for the majority of the time—aside from his scheduled moments—following the contentious title back in 2021. However, this time it is promised that the two-time champion will be considerably more visible on film.
Max Verstappen asserts that the editors' teams have been reorganized to better adhere to the truth. In an interview with Motorsport.com, he said, "I understand they want to bring more fans to F1 – and it works. But a lot of scenes are literally copied and pasted, even with sentences, things that have been said and that I know were not said at the time wanted by the editors. At the end of the day, it doesn't matter to someone who doesn't understand Formula 1, they discover the sport and will quickly forget about it. But if you're a diehard fan, DTS is not realistic. You're looking to see the season from another angle and some of the montages have shocked."
Formula 1: Drive To Survive S5

The long awaited return of Drive to Survive is coming in 2023. Follow the sport's biggest names as they prepare to battle it out for the 2022 championship.

— Netflix (@netflix) October 18, 2022
As the two-time champion doesn't want any fakeness, he remarked, "So it's good to have found solutions, to see what we expect from each other. And I think the interview I gave them was good. I just wanted to keep it real. You know, no fake stuff. No overhyped things. Because I'm not like that. I just want it to be consistent, to be my opinion and how I see the things that we will see in the upcoming DTS season. Of course, we still need to see the final product but all this looks good. I know it's important for Formula 1 that the champion participates. So we reached an agreement and I'm very happy about that."
Even though the show has gained enormous popularity, the DTS team was initially prohibited from filming two of the leading Formula One teams.
The showrunner of Drive to Survive discusses their experiences to forgo filming Mercedes and Ferrari
ADVERTISEMENT
Article continues below this ad
DTS showrunner Cassie Bennitt stated that by choosing not to film the Mercedes and Ferrari scenes, it was easier to concentrate on the characters and plotlines in the paddock. The showrunner additionally disclosed that they could divert their attention for the first season due to the F1 paddock's level of curiosity.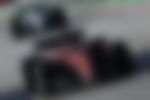 Bennitt said in the Business of F1 Forum hosted by the Financial Times and Motorsport Network in Monaco, "What I think is so great about the Formula 1 paddock is it's a place of intrigue. It's where deals are done, dreams are made, and dreams are killed off. Going back to season one, we didn't have access to Ferrari, and we didn't have access to Mercedes. They didn't want to take part, that's very well known. So that meant the original team had to look elsewhere. And I think that fundamentally helped shape the show."
ADVERTISEMENT
Article continues below this ad
Watch This Story | F1 drivers who've appeared in movies
For fans of high speed, season 5 will have plenty of adrenaline-pumping moments. In light of this, let us know in the comments below which episode you are most looking forward to.
Edited By: Nischal Kandpal