Max Verstappen Pulls out of Inaugural F1 Virtual Grand Prix Race
Published 03/21/2020, 11:02 AM EDT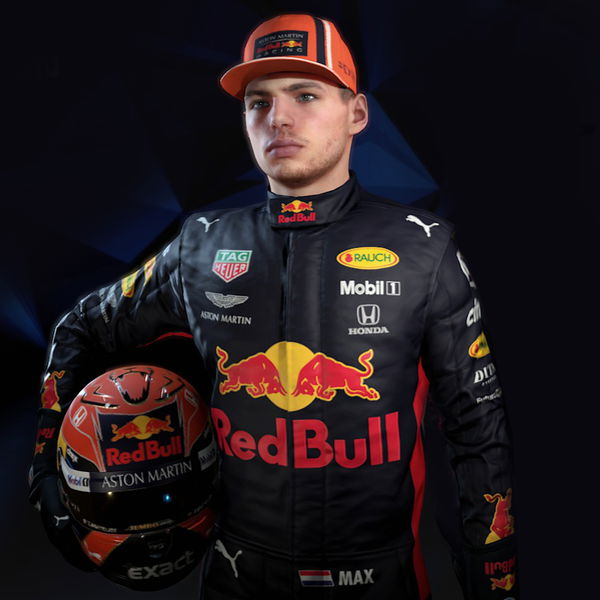 ---
---
Red Bull driver Max Verstappen won't be participating in the upcoming Virtual Grand Prix series which is organized by F1.  The Dutch star confirmed his absence owing to a lack of experience in the game. Formula One will hold the inaugural Esports event this Sunday.
ADVERTISEMENT
Article continues below this ad
Max Verstappen pulls out of Virtual Grand Prix Series
To give the fans some form of racing on race weekends affected by Coronavirus, F1 announced the Virtual Series to emulate cancelled races. The event is open to all drivers on the current F1 grid and includes former drivers, drivers from other motorsports and sim racers. However, with Verstappen dropping out, none of the current F1 drives will participate in the inaugural race.
ADVERTISEMENT
Article continues below this ad
Former F1 stars Juan Pablo Montoya, Nico Hulkenberg and Nelson Piquet Jr confirmed their appearance. Formula E driver Antonio Felix da Costa will also participate in the upcoming race.
Verstappen is no stranger to the world of online racing. The Dutchman often participates in iRacing events and occasionally competes with fellow driver Lando Norris. However, Verstappen stated that he wasn't familiar with the game that F1 will use for its Virtual race.
Ironically, Verstappen is a part of the sport's official game as a playable character.
Speaking to Ziggo TV, Verstappen said:
"No, I won't,"
"Especially since I never play that game. It will take days to understand the game just a little bit better. And I don't want to get into it right now".
The Dutchman revealed that he was occupied with other racing games and disliked switching between games.
"And on top of that, I always race to win. I'm not going to drive around somewhere at the back. Then I'd rather not participate at all."
It appears Verstappen's attitude to racing remains unchanged, whether in a real car or in a video game.
ADVERTISEMENT
Article continues below this ad
F1 announced that the series would use the official 2019 Formula One game developed by Codemasters. Participants would use a PC and races will run at a 50% distance. This will surely make for exciting battles to see who emerges victorious among sim drivers and actual racers.
F1 also clarified that the Virtual Grand Prix Series was a mere entertainment event without any points being awarded. Hence, this won't have any effect on the World Championship.
F1 will broadcast the event via its social media channels – Youtube, Facebook and Twitch. The first race begins this Sunday at 8 pm GMT.
ADVERTISEMENT
Article continues below this ad
Fans were gearing up to witness the season's first night race in Bahrain but will have to settle for a video game for now.