Max Verstappen 'Putting a Very Good Act' Amid Red Bull's Weaknesses: Hill
Published 05/11/2021, 12:09 PM EDT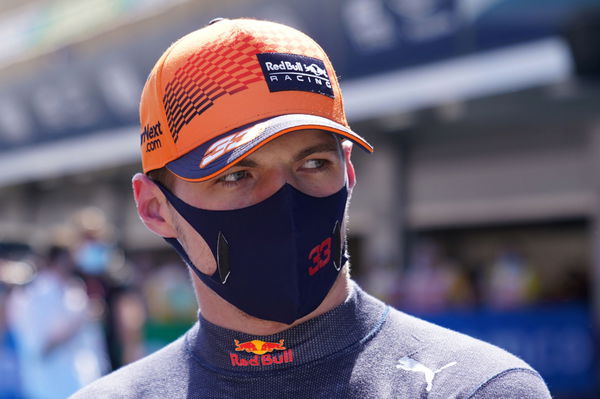 ---
---
Max Verstappen is arguably the bluntest F1 driver on the grid. He is someone who throws diplomacy out of the window and isn't afraid to show his emotions.
ADVERTISEMENT
Article continues below this ad
So, it was surprising that he was a figure of calm when he got out of his car after the race on Sunday in Barcelona.
The F1 community expected a raging bull to come out of that cockpit after he lost the race to his title rival, Lewis Hamilton, despite having bested the Mercedes man in the opening lap even though his car seemed to lack pace in comparison to his rival's Mercedes.
ADVERTISEMENT
Article continues below this ad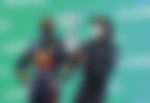 However, he wasn't too disappointed. Instead, he said that he had accepted his fate when Lewis pitted for fresh rubber for his second stop.
This reaction took Damon Hill by surprise. But he believes that the Dutchman is merely masking his frustrations with the team. "I am a little bit surprised by Max's equilibrium.
"(It) seems either he's putting a very good act on it or underneath he is extremely upset. Because he knows how tight the clock is ticking.
"He knows that it's a slim chance, but it's a chance for a championship and it's slipping away already," Hill said on the F1 Nation podcast.
"So, I am quite surprised by his equilibrium. When you see him talking he says, 'I am not too unhappy with the situation.' He must be, surely he is."
Red Bull need to be 'really hard on themselves' & offer Max Verstappen a faster car
ADVERTISEMENT
Article continues below this ad
The Austrian outfit made all the noise right after the winter break. They clearly were superior in Bahrain and were touted as the early title favorites, courtesy of the RB16B.
However, Mercedes have come back after making some improvements to their car. So, Red Bull need to go back to the drawing board and find more pace.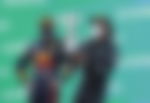 ADVERTISEMENT
Article continues below this ad
"I think they looked a little flat-footed, Red Bull. They will go away and be really hard on themselves," said Hill.
In two weeks' time at Monaco, we'll find out whether they can outperform Mercedes or not.