Max Verstappen Questions "Tricky" Red Bull Tactics That Once Saved Him
Published 11/25/2022, 5:44 AM EST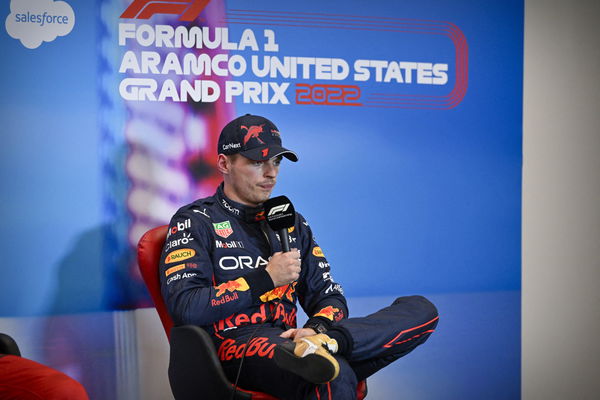 Formula 1 has come to the business end of the 2022 season. The last race of the season saw Max Verstappen pick his 15th win of the year. Moreover, Charles Leclerc defended his place over Sergio Perez to keep his P2 at the Yas Marina Circuit race.
However, as the season has got over, Verstappen recently opened up about some tactics used by his team. When asked if there was any call to fall back and stop Leclerc to help Perez for the position, he told the media, "No, there was not, but also that is quite a tricky call to make."
ADVERTISEMENT
Article continues below this ad
The Dutchman further asked, "You also don't want to end up… of course, you can possibly block but is that fair racing?"
Surprisingly, the Checo helped the Dutchman in a very similar manner in the 2021 Abu Dhabi Grand Prix fighting against Lewis Hamilton to help him get his first-ever title.
As Verstappen sped past for the win, Perez finished 1.3 seconds behind Leclerc to miss out on the P2 in the driver's championship. If the former Racing Point driver could have pulled that off, that would have been the first-ever 1-2 finish by the Austrian team in the WDC.
Max Verstappen earlier denied a point boost to Sergio Perez
Max Verstappen earlier denied Sergio Perez the opportunity to maximize his points. The incident came in Brazil when the Dutchman decided not to pay heed to the team call before he crossed the finish line.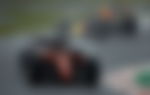 Every point counted when Perez was chasing Leclerc for the P2 in the standings. Nearing the end of the Autodromo Jose Carlos Pace race, the Monegasque was in a better position as compared to the Mexican. He was in P4 while Perez was in P7.
ADVERTISEMENT
Article continues below this ad
Red Bull initially risked gambling with Verstappen as they sent him to fight Alonso. However, when they saw it was too late, they asked the Dutchman to fall back and let his teammate through.
Verstappen, denying the orders, said he had reasons not to let Checo through. This cost Perez 2 points in his bid for P2.
ADVERTISEMENT
Article continues below this ad
WATCH THIS STORY: Max Verstappen and Christian Horner slam Mercedes for trying to 'take shine off' F1 title win after Lewis Hamilton drama
All of this resulted in huge outrage against Max Verstappen on social media. Fans from all over the world didn't take this lightly, as they reminded Verstappen of Perez's contribution at the 2021 Abu Dhabi Grand Prix. Was it right for Max to not give the position to his teammate given that he had already won the WDC?
Edited By: Ranvijay Singh