Max Verstappen Reckons Pirelli's Recent Statement Regarding Baku Tire Blowout 'Raises More Questions'
Published 06/18/2021, 10:29 AM EDT
---
---
Suspicions are steadily growing around Pirelli since Max Verstappen and Lance Stroll suffered tire blowouts during the race in Baku, and it was the rear-left tire in both cases.
ADVERTISEMENT
Article continues below this ad
But how did Pirelli react? Well, the Italian company claimed the cars were running with much lower tire pressures, freeing any kind of skepticism swarming around them.
However, Verstappen is not pleased with Pirelli's response, as he felt the statement only "raises even more questions."
ADVERTISEMENT
Article continues below this ad
What did Max Verstappen say?
During an interview at Circuit Paul Ricard, the Dutchman revealed that neither Red Bull nor Aston Martin had done no changes to their tire pressures.
Furthermore, he also mentioned that Pirelli managed to catch a glimpse of the in-race data as well, which they claimed they never did.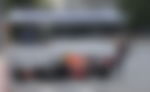 "I think it just raises even more questions. But you know, we have the data. We can see tire pressures while driving. We gave it to them and we were not below the minimum," Verstappen said. "So, from our side, we didn't do anything wrong as a team. 
"So, when two crashes, luckily everyone walked away from happen, and clearly both teams were operating within their limits, then I don't understand why you cannot say the teams didn't do anything wrong. I mean, we gave them the data," the 2021 title contender added.
Considering the speed at which the collision occurred, things could have gotten a lot worse, especially with the pit lane entry just yards away from the point where his tire blew out.
There was something happening: Verstappen
The Red Bull driver sounded convinced that there was something unnatural happening to the tires before it blew out on the main straight at Baku. Hence, he demanded transparency from Pirelli, considering this could be a risk to drivers' safety.
"You can clearly see from the pictures, there was something happening. I find that a little bit tough to take when it's about safety," he said.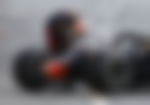 "They just say in a vague way that we don't know what the teams are doing. We know what we have been doing. We showed it to them and it is within the limits."
ADVERTISEMENT
Article continues below this ad
The war of words seems to be never-ending at the moment, and Verstappen's claims have undoubtedly raised more questions.
Hence, are Pirelli hiding something? Are they to blame for the two high-speed collisions in Azerbaijan? Well, we'll know soon enough.
ADVERTISEMENT
Article continues below this ad
Watch Story: Mad Max: Verstappen's Angriest Rants on Team Radio