Max Verstappen Red Bull F1 Contract Details: Will the '10–15' Years Oath Materialize?
Published 12/29/2021, 4:10 PM EST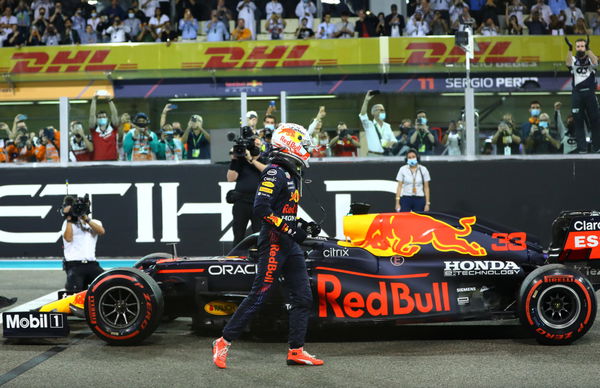 ---
---
Max Verstappen has undoubtedly put Red Bull back on the map. After a seven-year drought, Verstappen's brought in the rain; and he loves it. The newly crowned champion famously celebrated on his radio: "I love you so much…Can we do this for another 10, 15 years together?" 
ADVERTISEMENT
Article continues below this ad
Now, although that combination may be a force to be reckoned with, Verstappen's contract with Red Bull says otherwise. However, will the team be ready to give away the generational talent to someone else?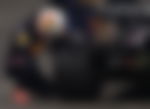 It wasn't the last time Verstappen had used the '10-15′ statement; later in press conferences and even his FIA gala speech, Verstappen claimed: "hopefully I can stay with them for 10,15 more years! I think we all agree to that. So, I hope, of course, that we can do this for many more years, altogether, with Red Bull Racing."
ADVERTISEMENT
Article continues below this ad
But even though it is all said and done with the adrenaline of the championship, and the champagne that comes with it, how far can this partnership really go, at least contractually?
What does Max Verstappen's contract currently say?
For now, Verstappen can continue competing for championships with Red Bull till 2023. After that, he can either get his contract extended or, if things go south, move to another team. But it also gets more complicated.
The Dutchman also has a performance clause in his contract with Red Bull. Verstappen's title-holding predecessor, Sebastian Vettel, set an example. In 2015, the German triggered such a clause, giving him an exit to Ferrari. Helmut Marko had explained, "He didn't break his contract. There was a clause in his contract that he could go and recently he told us."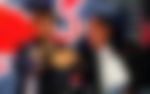 Further, when the announcement was made, Vettel was in an unusual P5 in the drivers' standing, with his teammate Daniel Ricciardo ahead of him.
Vettel aside, Max Verstappen seems to have a similar clause. Team principal Christian Horner revealed, "There is an element of performance-related to Max's contract. I'm not going to go into what that is. It doesn't relate to the power unit in any way, it's just a binary performance at a certain measurement in time."
Watch this story: Wives & Girlfriends of Current F1 Superstars
Horner also believes the relationship goes beyond the paper; the dynamic the team shares with its driver and vice versa also plays a crucial role in such matters.
Is Red Bull looking to keep Max Verstappen?
Currently, Red Bull might look to keep their champion for as long as they can. At least, that's what they have said. Dr. Marko revealed little when asked if an extension was on the table. "We will discuss and perhaps conclude an extension," was the steely reply.
Christian Horner may have found his new Golden Boy. Horner will be with Milton Keynes for another five years, thanks to his recent extension. However, will Verstappen accompany him on the ride?
Horner is the proud father in the team Verstappen labels family. "He's grown up with us. He joined us as a 16-year-old and we've seen him mature into the young man that he is."He's come of age, we've seen him grow. We've seen him make his mistakes, but we've seen him mature into the world champion that he is today."
Further, Adrian Newey too joins the fan club. "There are no airs, no pretenses. He just comes in and gets on with it. I love the guy, he's amazing."
 

View this post on Instagram

 
ADVERTISEMENT
Article continues below this ad
However, this is being all too idealistic. Undoubtedly, Verstappen would want to stay with the team for as long as he's in F1; making a pairing that would shake the sport. However, there are so many external factors that affect such situations.
ADVERTISEMENT
Article continues below this ad
Taking Vettel as a reference, it's unlikely a teammate will shadow Max or another team appeals to him. For Vettel, Ricciardo was the newbie who outdid him, and the calls of following Schumacher's footsteps in Ferrari trumped those of Red Bull. Further, the team had reached a slump in performance.
Looking at things without the rose-tinted glasses, if the team and Verstappen were to split, it would be the driver's move. Emotions fuel the current statements being made and seldom do fairytales come true in Formula 1. Simply put, his shared ambition and prowess got him into Red Bull, and the same will determine their journey together. Ideally, it could be a pairing that could go down in F1 history as one of the best.
Enjoyed reading this article? Download our exclusive app to get 24x7 coverage, latest memes and social media banter. Click here to download.